19 Premium Fruits from All Over Thailand Now in One Place!!
Today – July 19, 2019

This is the fruit festival of the year!! The Siam Paragon Tropical Fruits Parade at Parc Paragon, Siam Paragon is a collective of all the 19 fruit species of Thailand. The highlights of this festival are the small and rare varieties of the durian in Thailand such as the "lost durian" (lhong laplae and lhin laplae). In this festival, you are sure to find the them.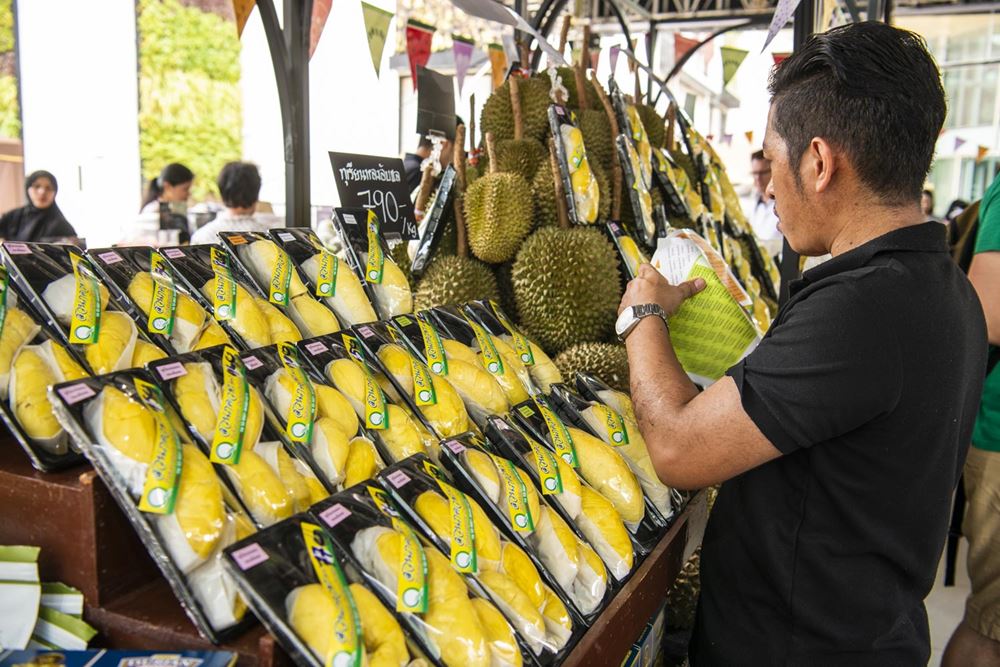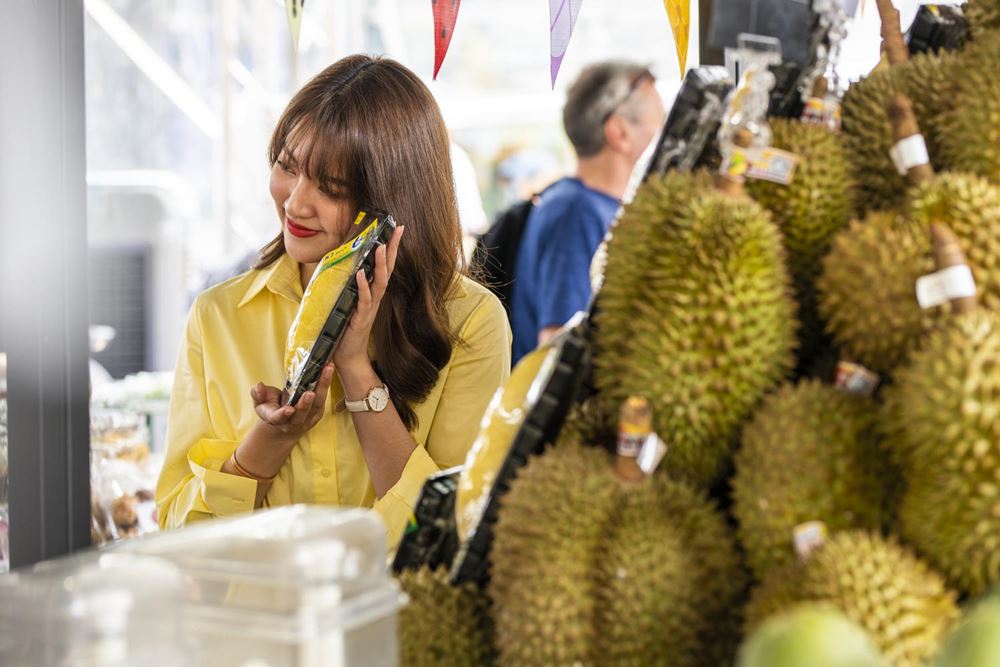 The lhong laplae is a durian that many people seek out. It is small in size with a creamy texture, sweet taste, and abundant in flesh. One bite of this and you'll definitely find it delightful. Even those who've never had durian have expressed a fondness for this durian variety. As for the lhin laplae, which is similar to the lhong laplae, it is distinguished by its oiliness and then its sweetness. Furthermore, it has no seeds. Both varieties hail from the Uttaradit province and are currently considered to be the rarest varieties of durian. Two pieces cost 790 THB. So come and try it, take a photo and tell your friends, "I've tried the lhong laplae!"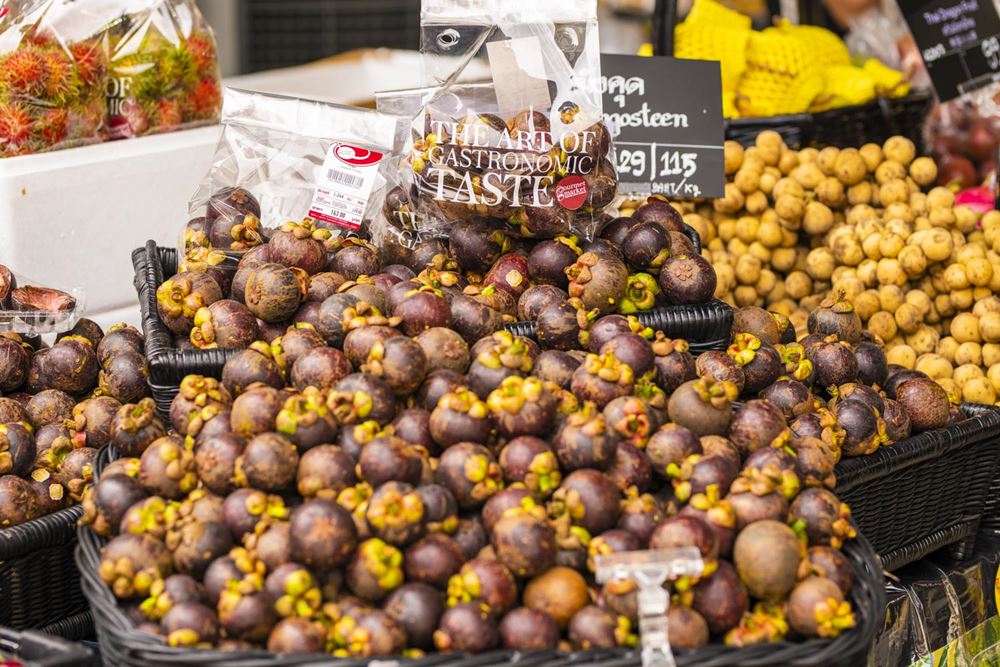 Thais generally believe that after eating durian, you have to follow it up with some mangosteen in order to reduce the durian's oiliness and put everything into balance. The durian is king, the mangosteen is queen. At the festival, the mangosteens sold are harvested from mangosteen trees aged 100 years and above from the Nakhon Si Thammarat province. The intricacy of the mangosteens from Nakhon Si Thammarat lies in the harvesting process. Each fruit is individually picked from the tree to avoid any damage. Once you try it, you won't be able to stop eating. It's sweet, crunchy, fragrant, and refreshing. It also helps to relieve your stomach as well.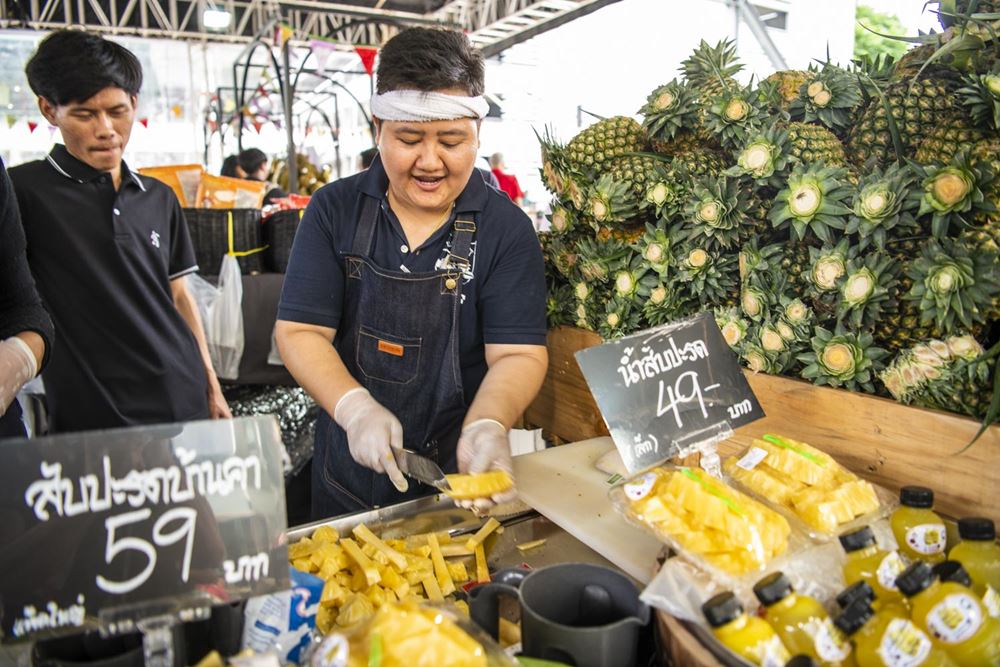 And now we move on to pineapples. At this festival, you will come across the smooth cayenne variety of pineapple from the Ratchaburi province. This is another rare pineapple variety. Its' really tasty, juicy, sweet, sour and fragrant. It's instantly refreshing too. Also, you'll find freshly squeezed pineapple juice, with no sugar or additives, available for 59 THB a bottle. One drink and you'll be amazed at the distinct taste.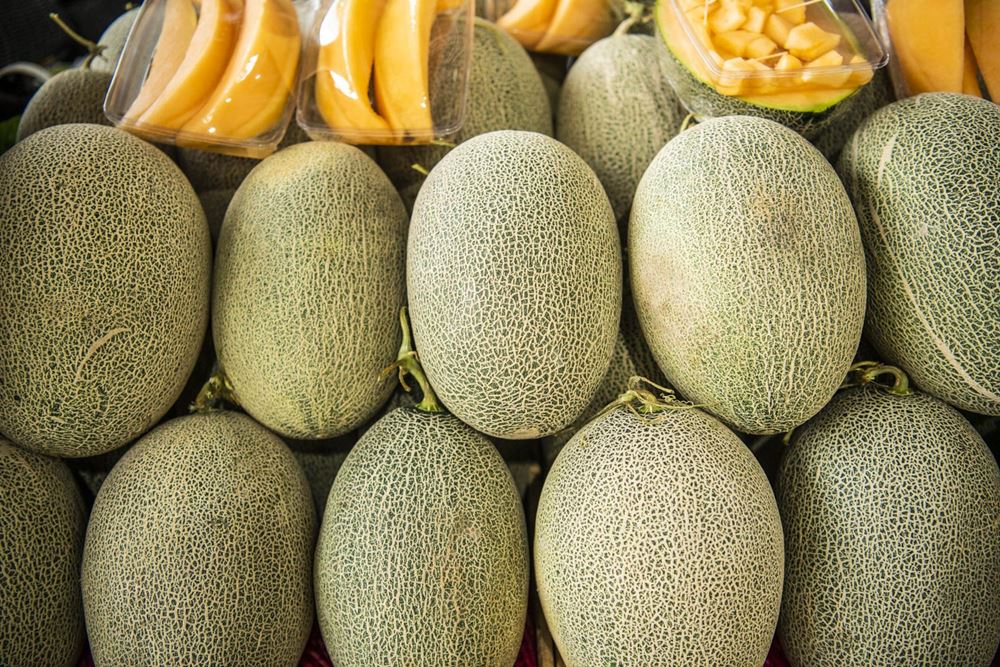 Next to the pineapples, you'll find melons from Tibet. These are very delicious and very sweet. It's flesh is compact and fragrant with melon flavor. They sell for 199 THB per kilogram. If you want to buy a whole melon, that would cost about 500 THB. Then you also have melons from Japan that have won awards. These fragrant melons are available in either green or orange, sliced up in a box for you to eat at your convenience.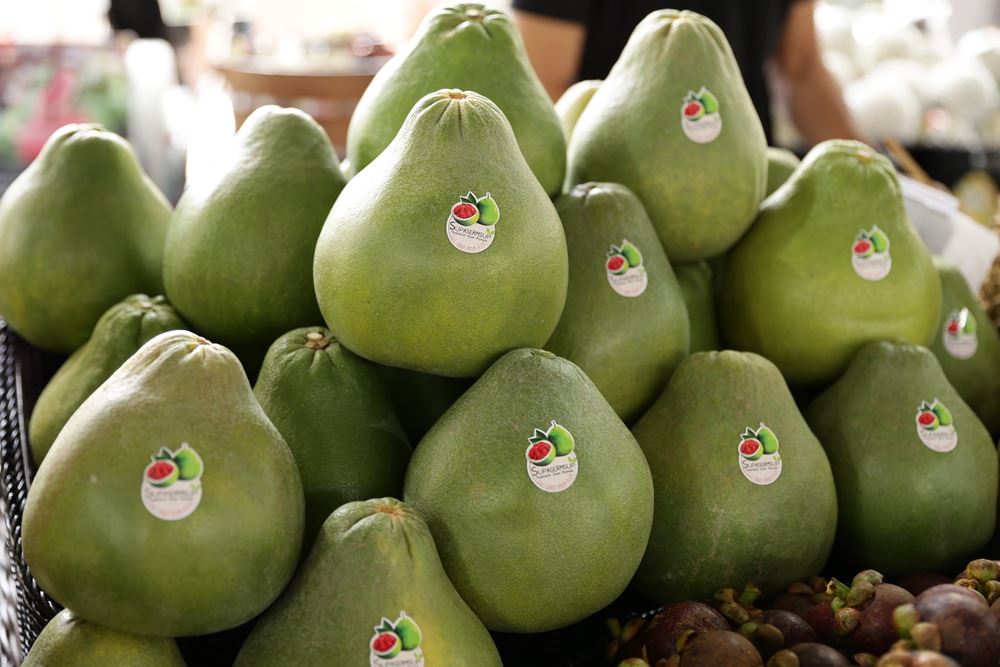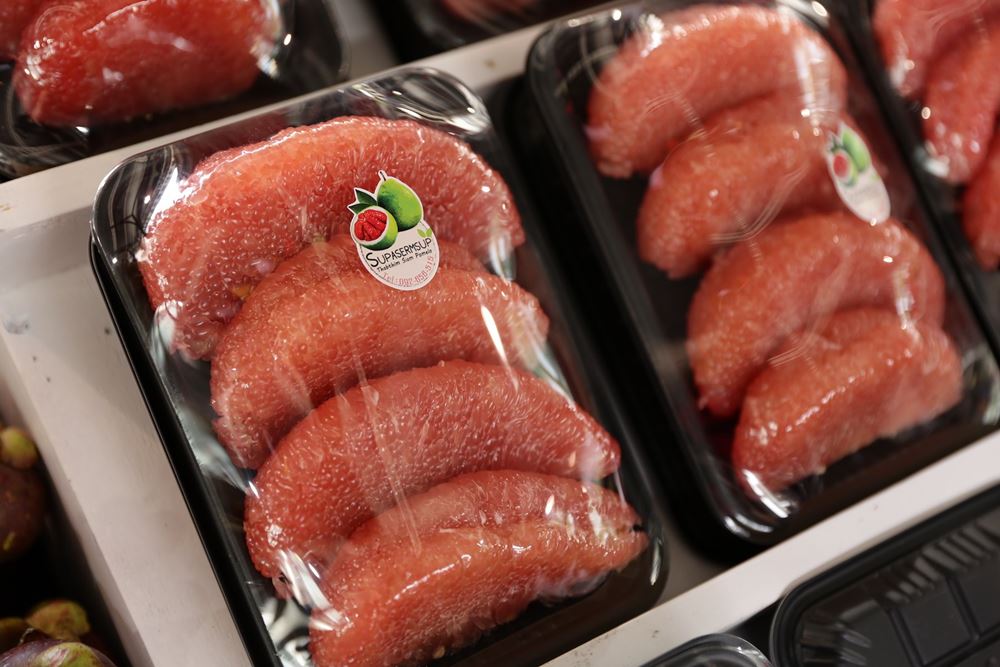 Here at the festival, you'll find the Siamese Ruby variety of pomegranates. This variety is distinguished by its ruby red flesh and its higher price tag than regular pomegranates. These pomegranates from the gardens of Nakhon Si Thammarat are juicy, sweet and smooth. Additionally, you have shogun tangerines from Betong, where every piece is sweet and full of juice. This is a tangerine that everyone immediately buys upon seeing.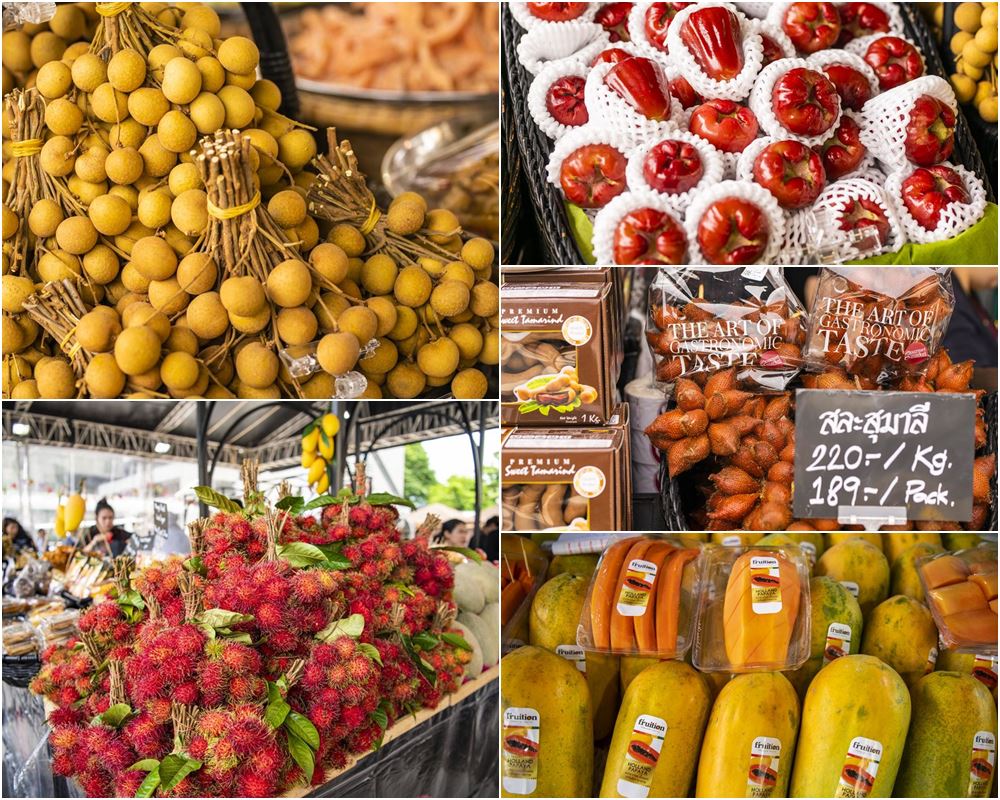 It's a known fact that around this time, tropical Thai fruits are hard to find. But at this festival, you will definitely get the chance to try longans, rose apples, nam dok mai mangos, salak, Cavendish bananas, rambutans, papayas, and watermelons. These fruits represent the five regions of Thailand.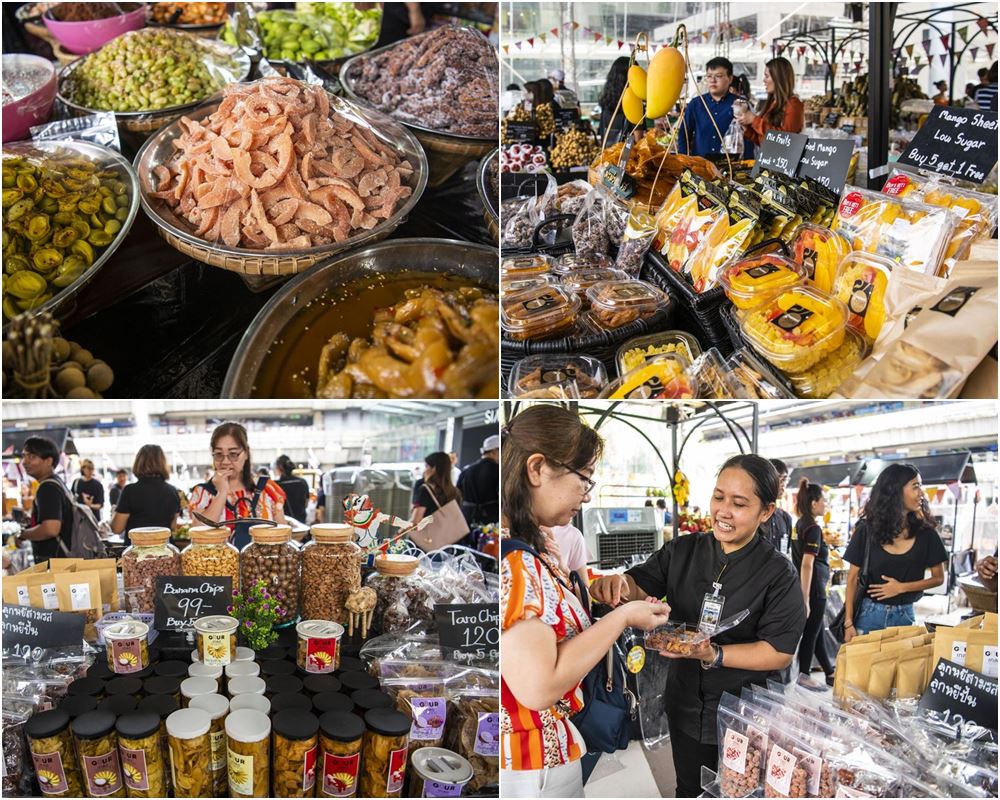 There is also an abundance of fruit snacks and products. Examples include the crystallized tamarind, freeze-dried salak, crispy jackfruit, preserved mango, and fried durian. It's all here for you.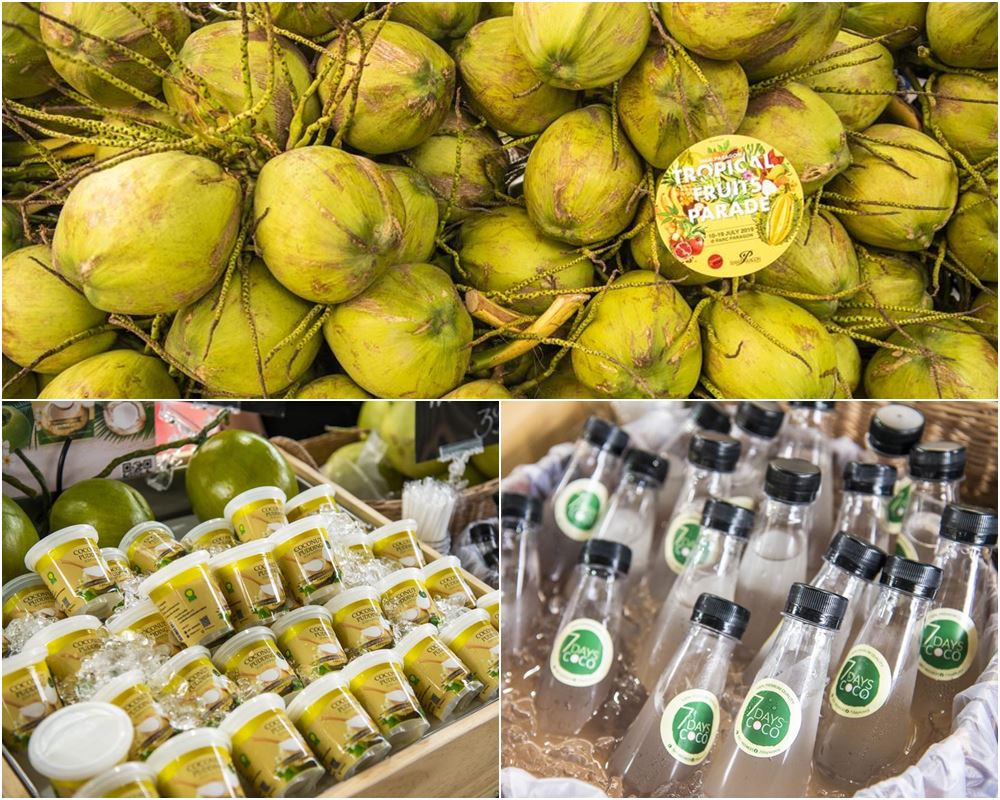 And don't forget!! Coconut water, free of sugar and complete with coconut chunks, served in an actual coconut will be available. You can also get it out of a bottle so that you can keep on drinking it at home. The price is right at 39 THB.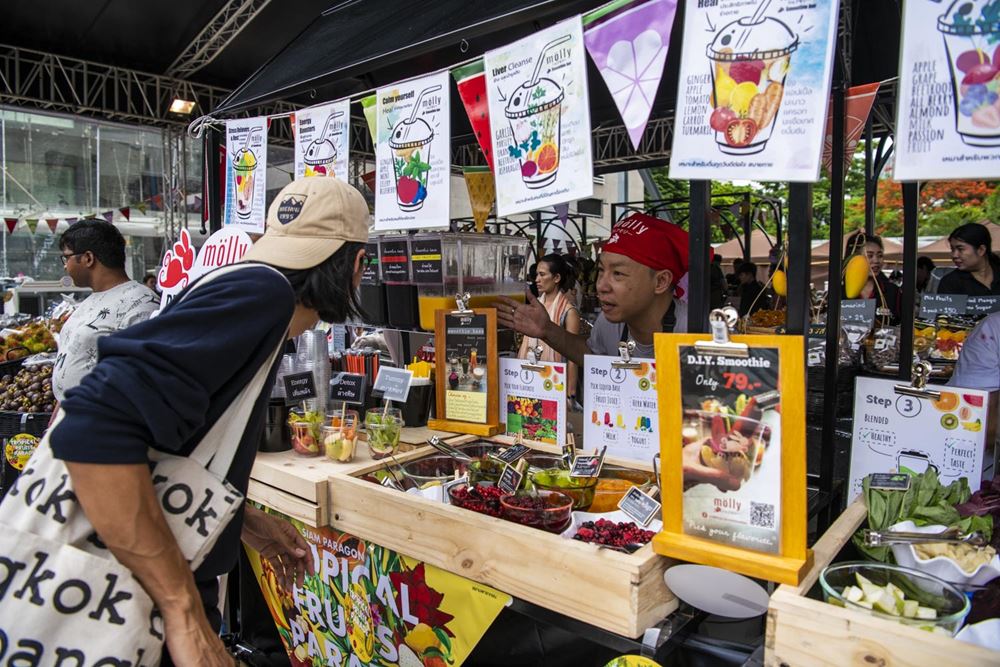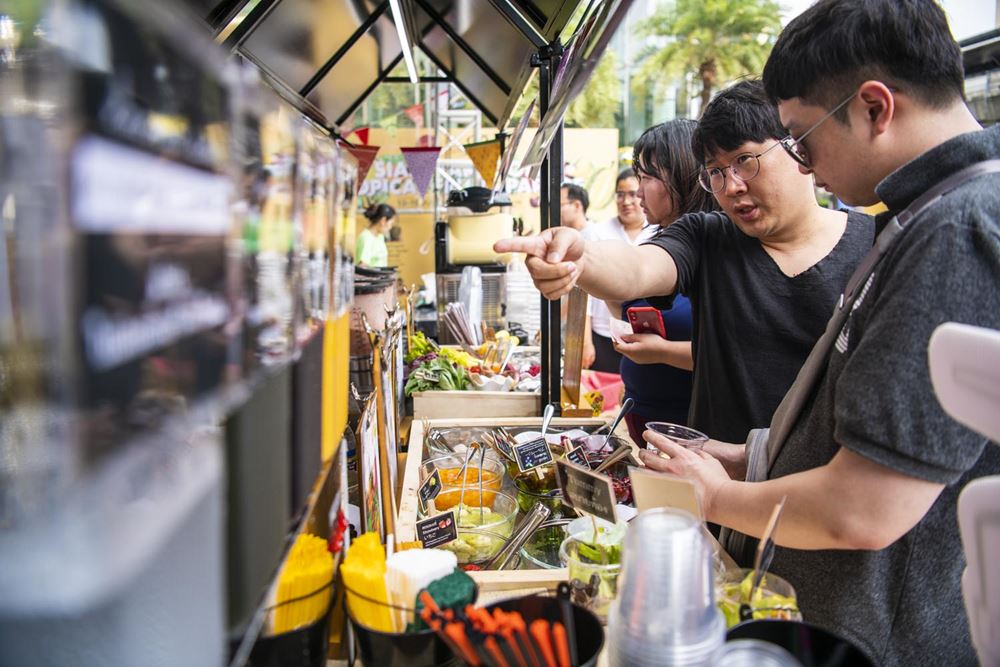 If you're a health lover, the festival also has a smoothie bar. The bar will blend up your fruits so you get guaranteed freshness and quality taste. Before you have a smoothie, you might want to try the crab-stuffed fishcakes, squid-stuffed fishcakes, and shrimp pad thai. Let's just say this festival delivers when it comes to delicacies, whether in terms of tropical fruits or Thai snacks.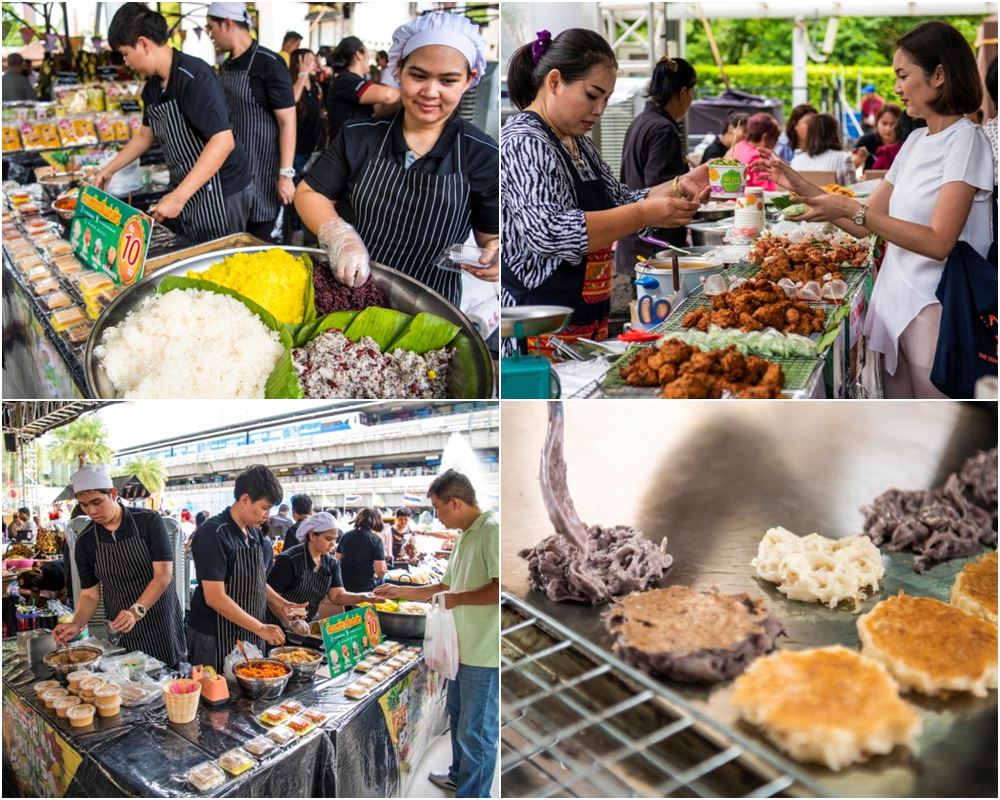 Fruit lovers, health lovers, and tropical lovers can't miss this!!!!
Even better!!! Each day, there will be a golden hour. The lhong laplae and lhin laplae durian will be having a special discount at 1 PM and 5 PM every day, available for just 100 THB per pack. Quickly now!!!!