Original French Food with the Ladurée Daily Special Set
Ladurée Siam Paragon Provides French Food and Dessert Without Having to Go to France
Ladurée is an authentic French restaurant that selects only the top-quality ingredients and implements the same cooking techniques as world-class chefs. The food offered is French food made with the hands of French chefs to ensure that the flavors are up to standard with the other Ladurée restaurants in the world.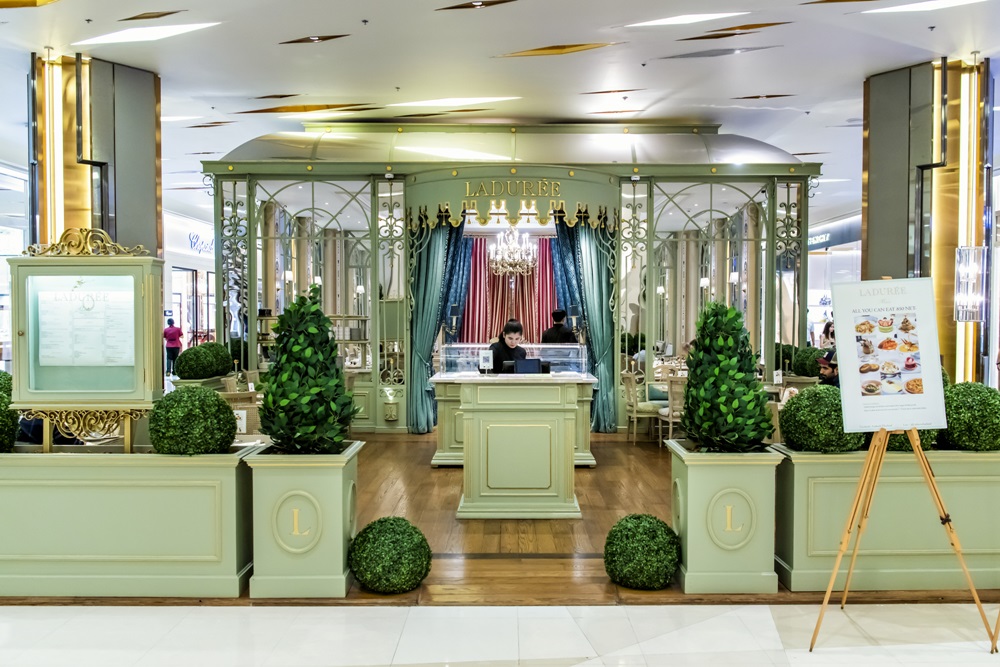 Ladurée Siam Paragon is the first Ladurée restaurant ever to be opened in all of Asia. It is situated on the M Floor of Siam Paragon, a world-class shopping center that has been considered to be a must-visit food destination for international visitors from around the world. Inside, you'll find the furnishing of the restaurant to be presented in a French vintage style. The colors used are mainly pastel and include pink, blue, green and goldish yellow. The furniture and other decorations are luxurious, providing an atmosphere reminiscent of France in the past.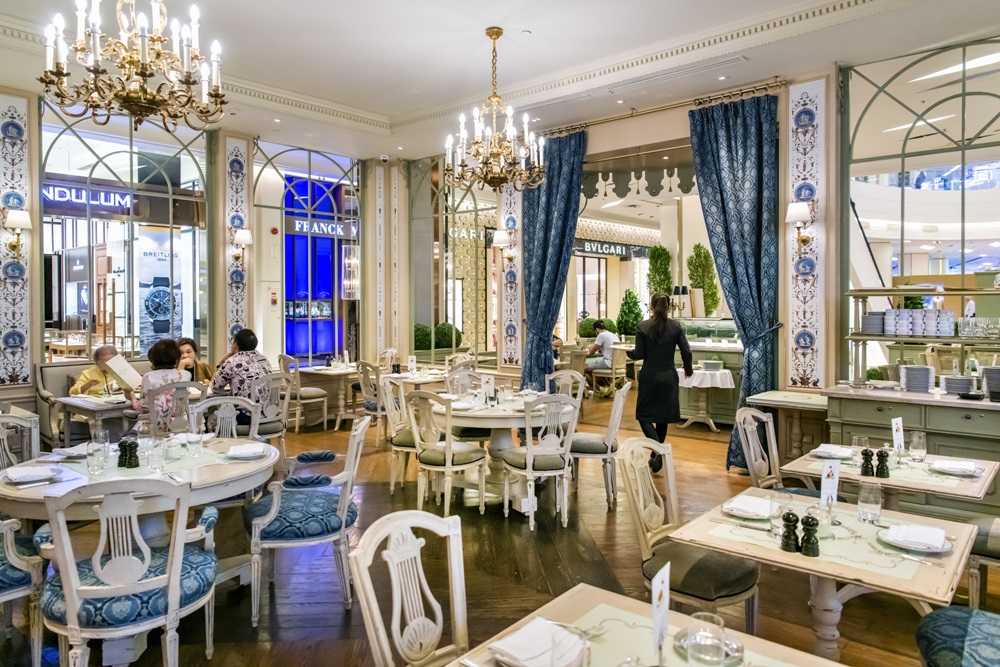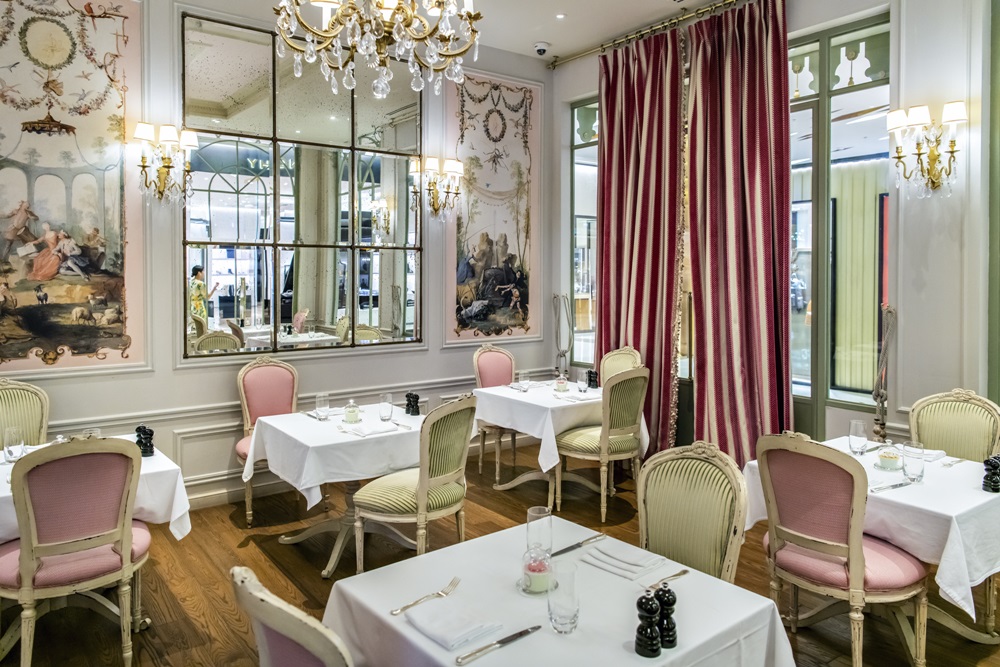 Right now, French cuisine enthusiasts can't miss out on the 2 new, creative menus from Ladurée: the Ladurée Daily Special Set! The Daily Special Set consists of one salad, one from two main courses you can choose, and one dessert of the day to top it all off. The dessert part of this menu will continually change day-to-day in order to surprise and impress diners who order the Ladurée Daily Special Set.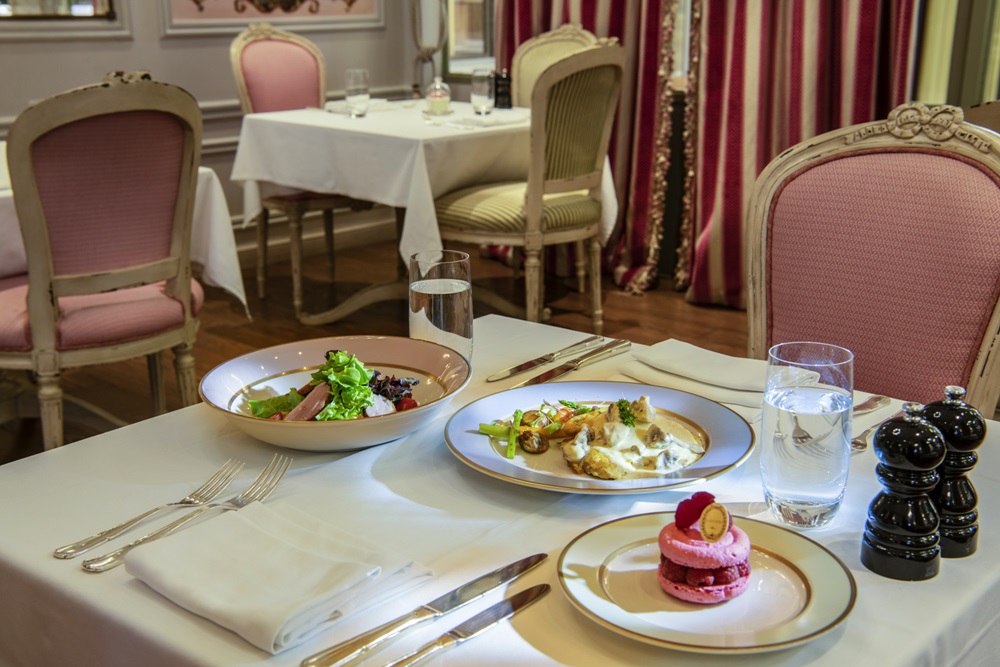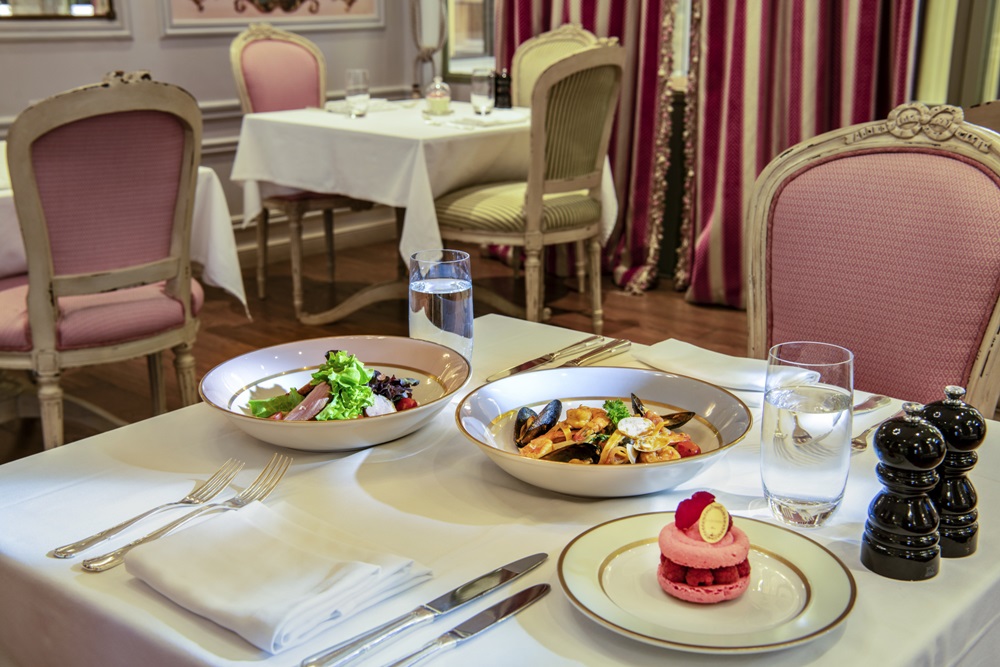 The Ladurée Daily Special Set for 1 (650++ THB) consists of...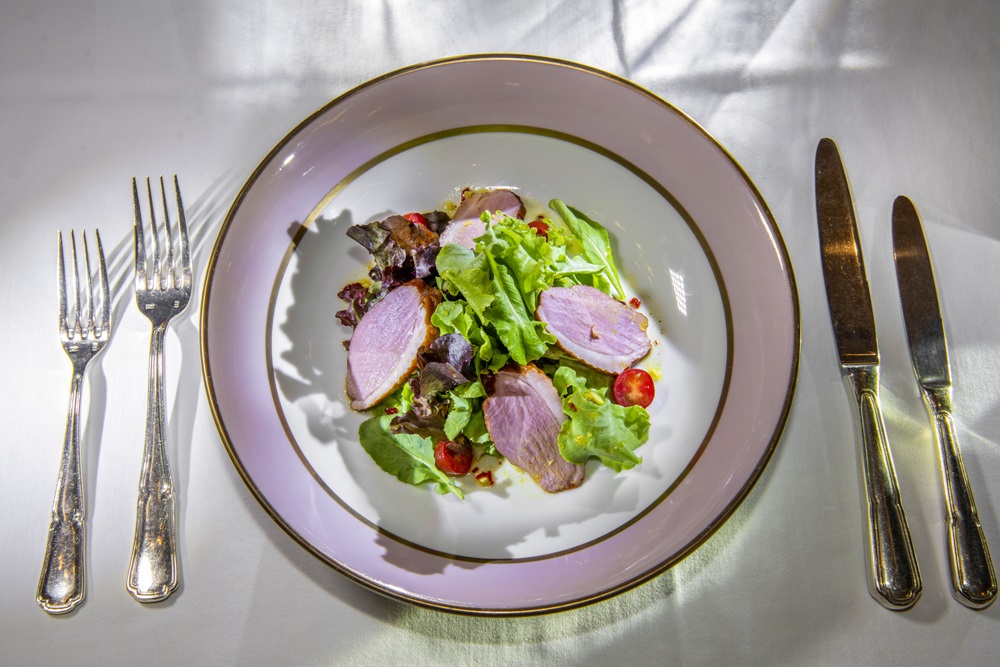 Smoked Duck Salad:
Duck smoked to a pinkish hue served with rocket salad, garlic, dried tomatoes. The tomatoes enhance the flavors of this dish and go hand-in-hand with the apple cider dressing, dried peppers, and mustard. This one makes for a great appetizer.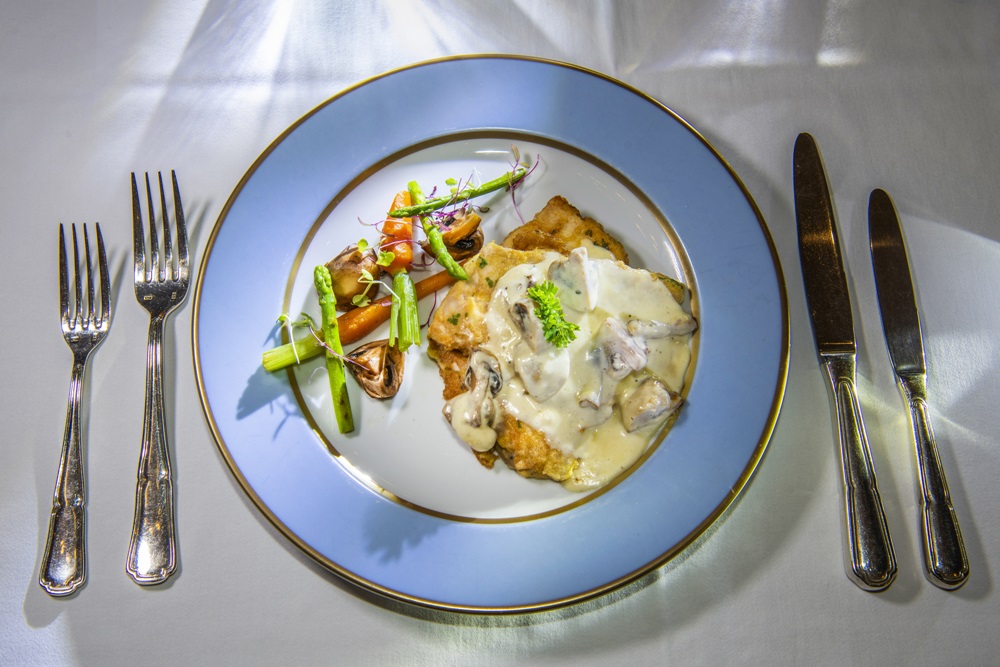 Chicken Mafia:
Tender chicken rolled around in a thin flour mix and deep-fried until it is a golden yellow before being topped with quality parmesan cheese. The sides include a wide variety of vegetables: bright orange baby carrots, fresh green asparagus, and big pieces of mushrooms.


Or if you're feeling more like seafood then you should have the…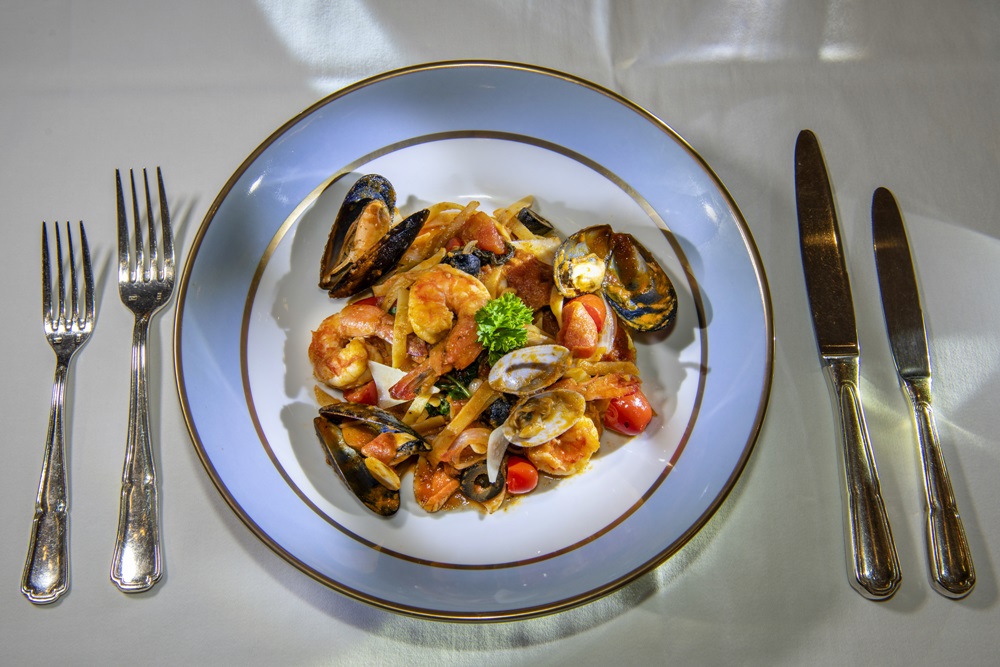 Fettucine Arrabiata with Seafood:
Fettuccine pasta with an array of seafood that consist includes shrimp, squid, and mussels. Once cooked with arrabiata sauce or tomato sauce and seasoned with peppers for spice, you will get a trifecta of flavors with every bite you take.


And then you can finish this meal with a surprise! The dessert of the day is selected by the chef for us to enjoy and savor, not to mention keep us in suspense of what we're about to eat.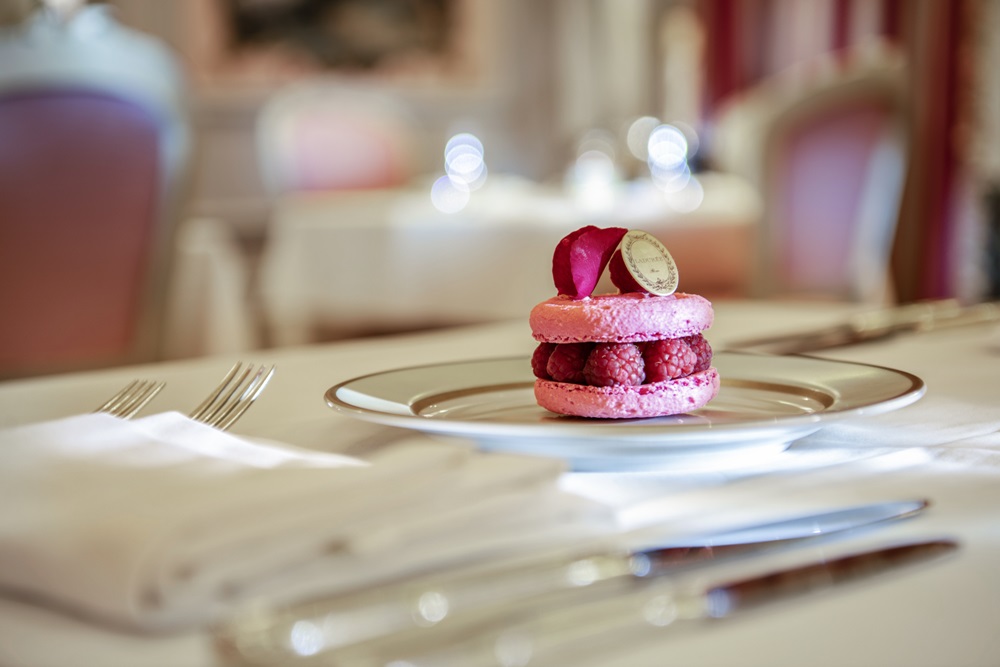 Ispahan:
Today, the chef picked out a Ladurée signature dessert. The Ispahan is fragrant and is a top-seller for the restaurant. Essentially, it is made by combining two large macarons (the same way you would a hamburger bun) and stuffing them with rose-flavored mousse cream and sweet lychees at the center. The edge is filled with raspberries that have been lined up. Altogether, this adds up to a potent flavor combination of sweet and sour.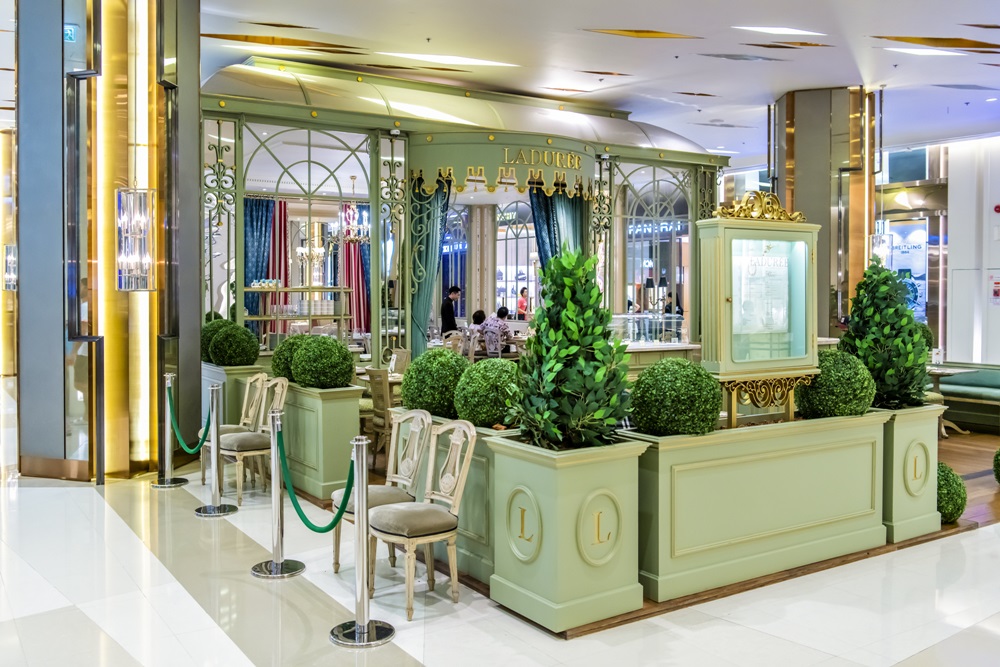 When it comes to desserts, there is no doubt that Ladurée comes to mind for many people. But if you'd like to try some authentic French food, Ladureé won't disappoint either. Because the meticulous nature in selecting premium ingredients and the maintaining of the flavors' standards by the French chefs uses a relatively basic concept that nonetheless guarantees to satisfy the Thai people.

Come and try the food and desserts of the Ladurée Daily Special Set for 1 at 650++ THB at M Fl, Siam Paragon. Available from now until October 2019.


Photo Credit : Julien De Wilde