6 Unbeatable Dining Destinations for a Casual Christmas Date
6 Unbeatable Dining Destinations for a Casual Christmas Date
At OneSiam, don't miss out the taste of happiness!

The Christmas season is fast approaching and you want to take some time to explore the wonderful array of international restaurants this at OneSiam, the premier destination situated at the center of Bangkok comprising of three shopping centers: Siam Paragon, Siam Center and Siam Discovery this holiday season. When you're not busy "shopping till you drop", why not treat that special someone to an Italian feast, some authentic Thai cuisine or something in between? Here are a few of our favorite spots that are perfect for a romantic dinner or casual date this Christmas.


Brix Dessert Bar, G Fl, Siam Paragon
Perfect for your sweetheart with a "sweet tooth", Brix Dessert Bar at Siam Paragon, is somewhere you don't want to miss. Renowned for their uniquely flavored croissants such as Creme Brule and Yuzu Crème, they have options that you won't find anywhere else. You can also enjoy some sweet and playful mocktail and cocktails to add a bit of romance to your meal. Chef Nontawat Rojanasakchai's approach to pancakes is quite special as the Raspberry & Peach Miracle Pancake is soft and fluffy with a cloud-like texture that is very nice when paired with their creamy and delicious Black Sugar Bubble Milk Tea.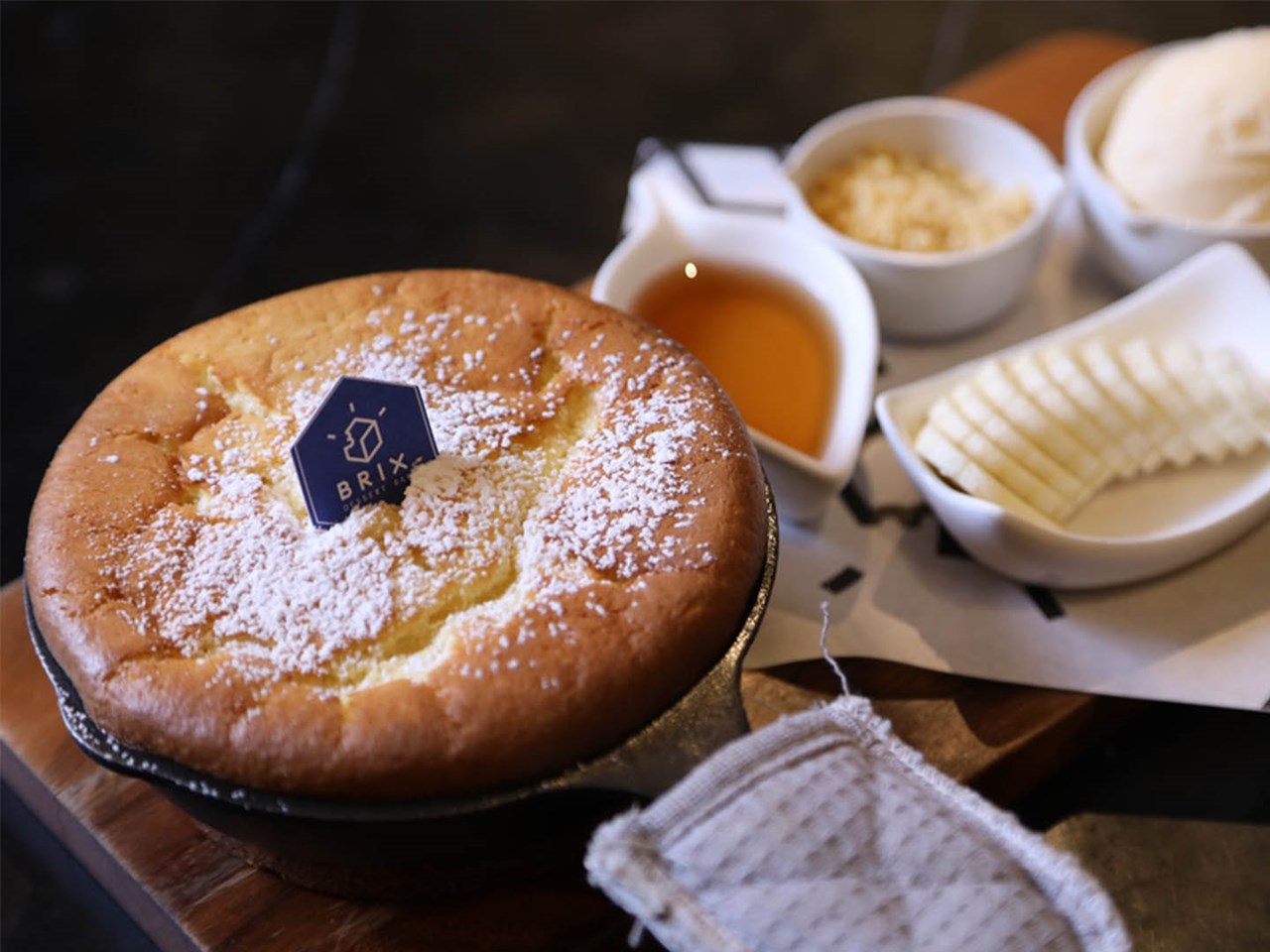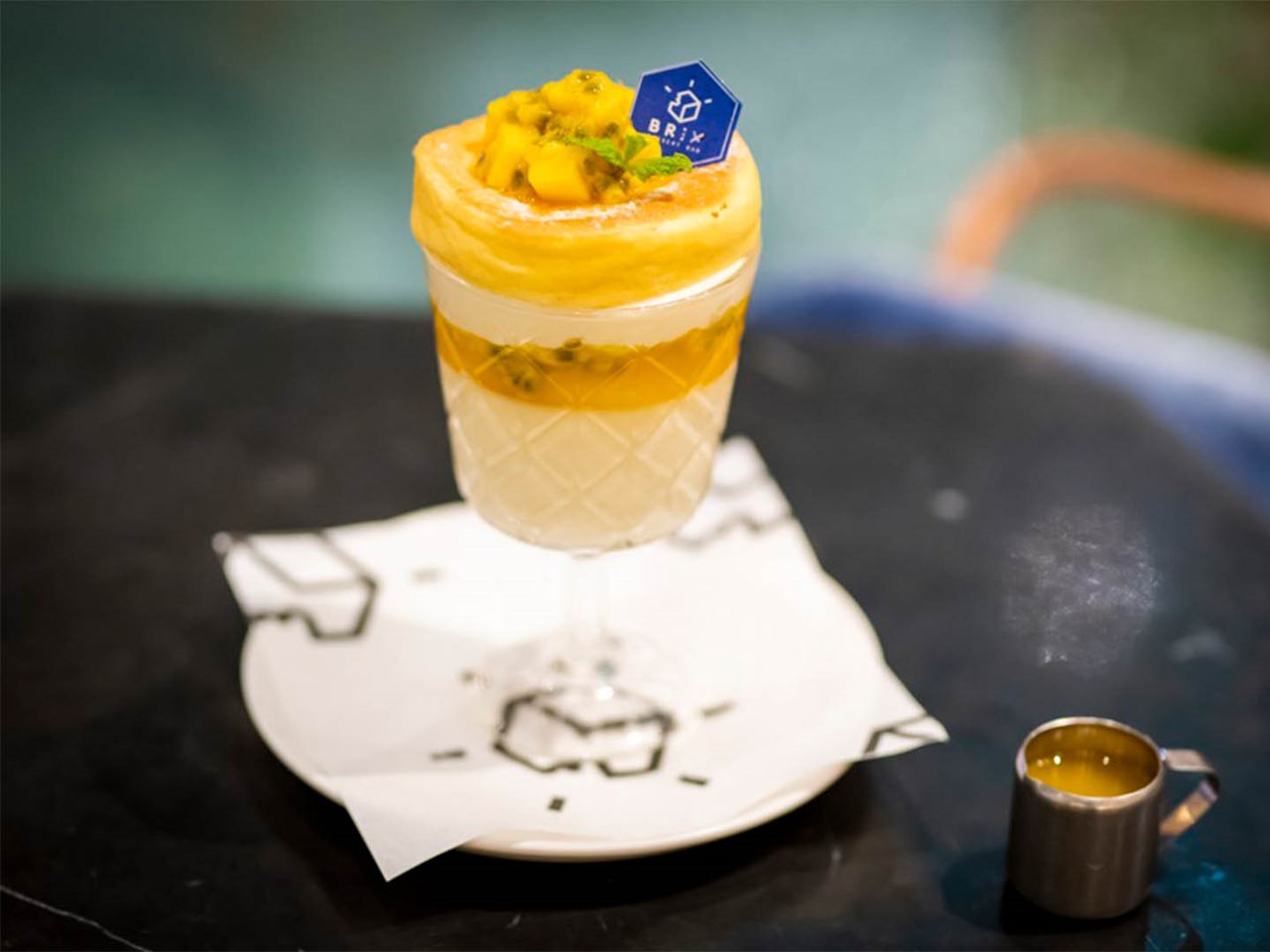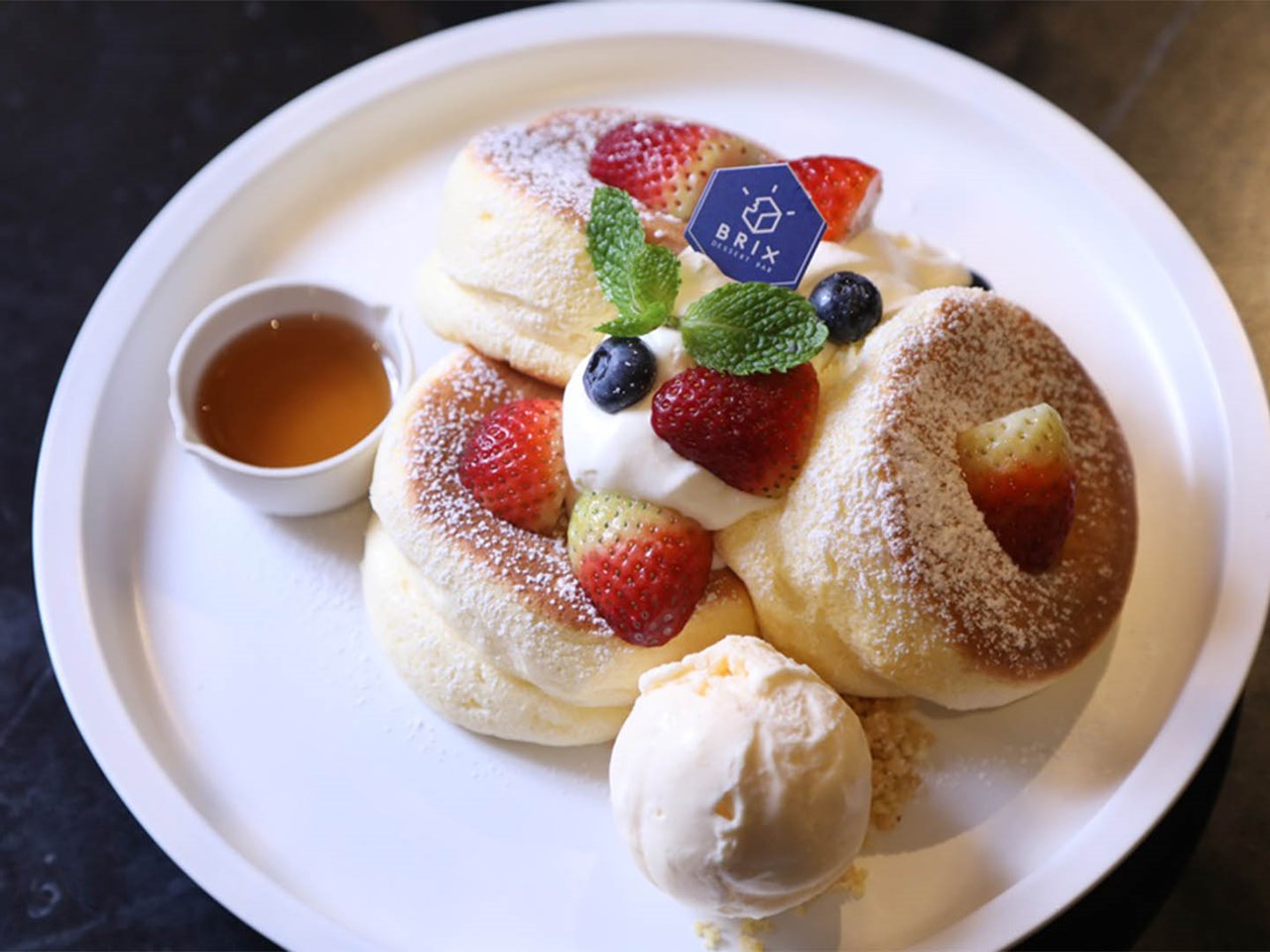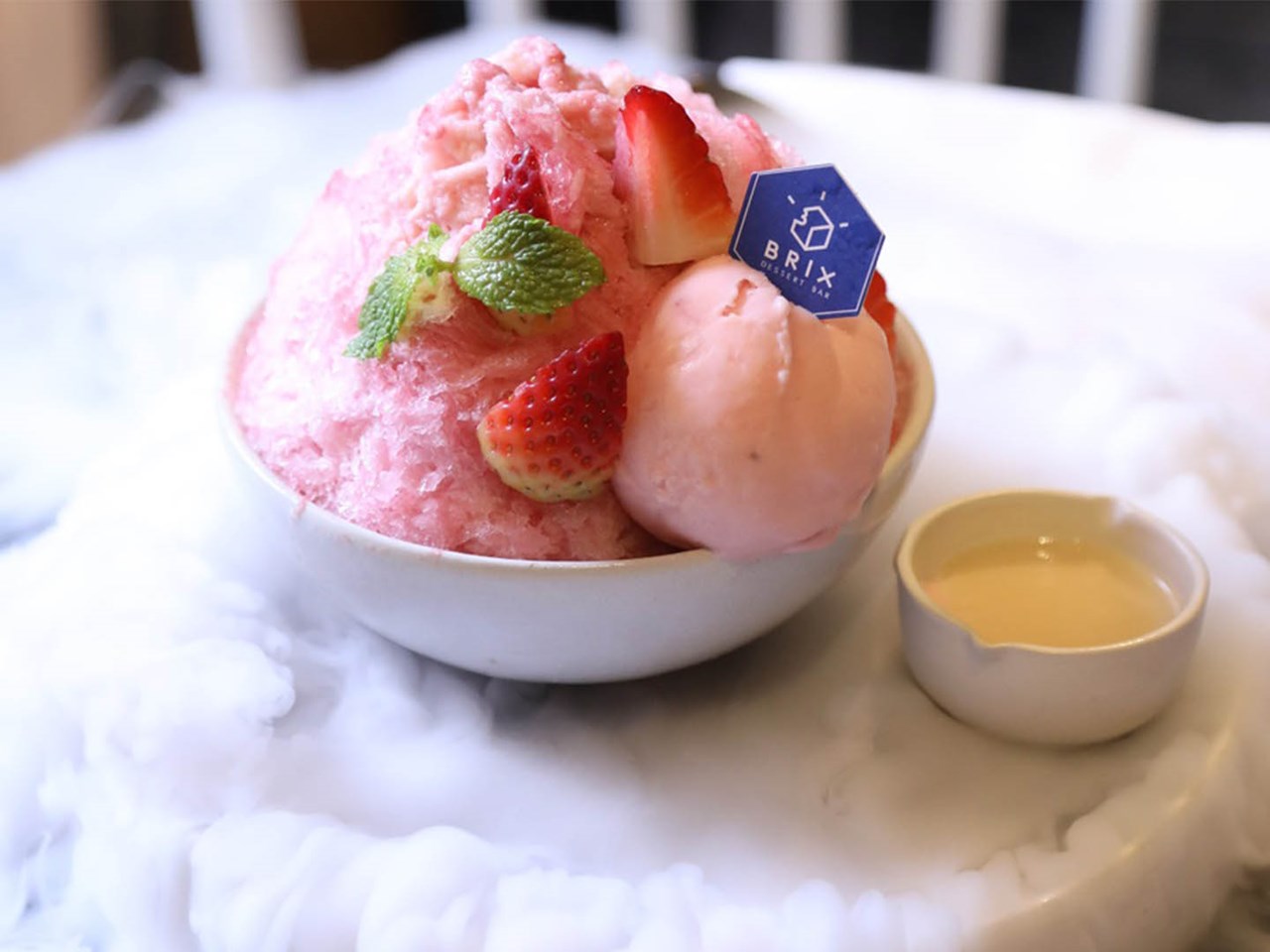 Chilli Thai Restaurant (Isaan), G Fl, Siam Paragon
Hidden in plain sight on the ground level of Siam Paragon, Chilli Thai is a "must-do" for anyone who loves Northeastern Thai (Isaan) food. The venue is modern with a classic Asian flare and the locale is great for casual Bangkok dining. The menu is massive showcasing favorites such as the Larb Salmon, the Grilled Lamb with Jaew Sauce and the Steamed Seabass in Lemon Sauce which is excellent with the Passion Fruit Smoothie.

Get a special discount HERE when you Shop 3,500 THB get free Dining Coupon 200 THB (500 pcs).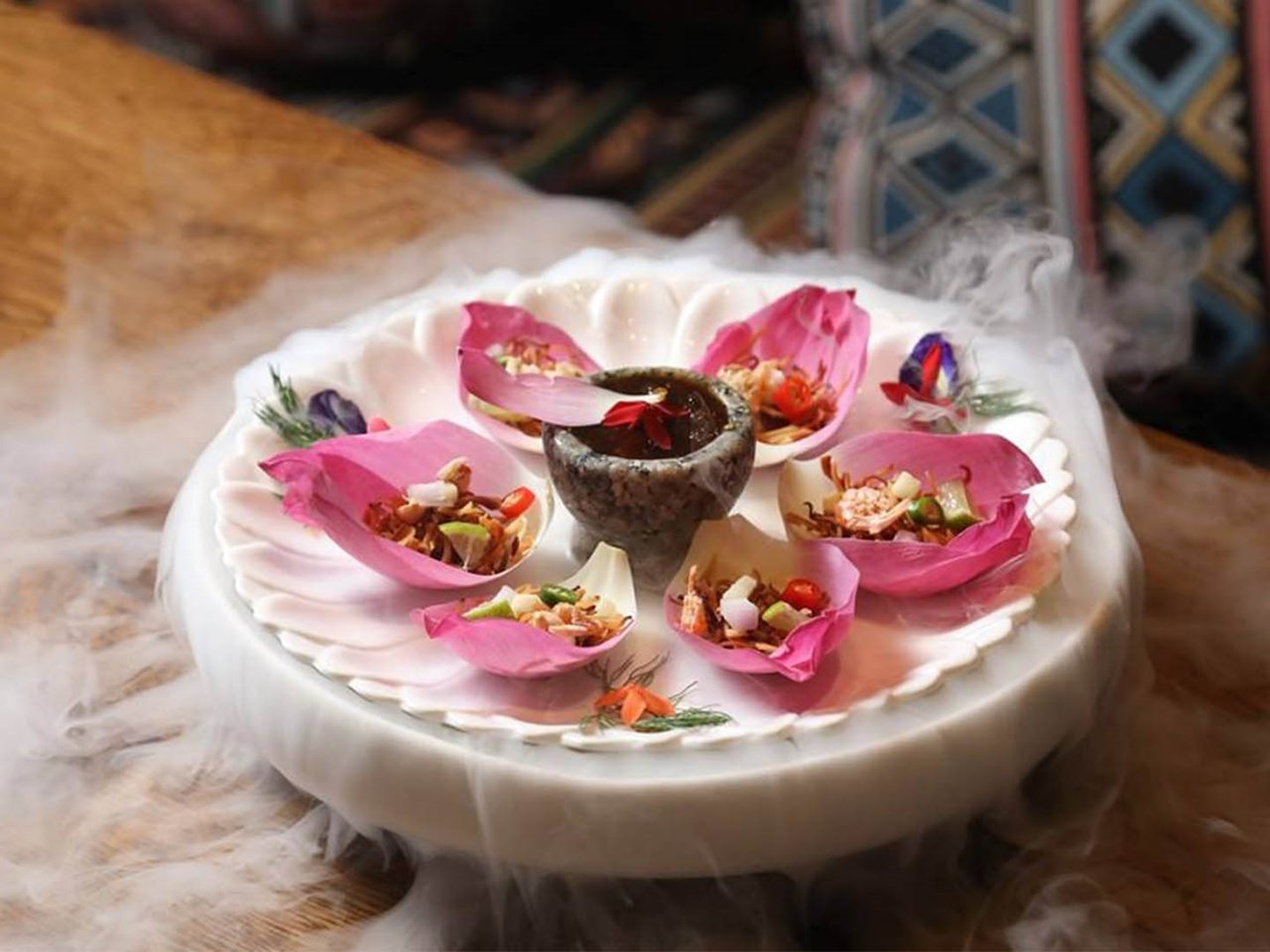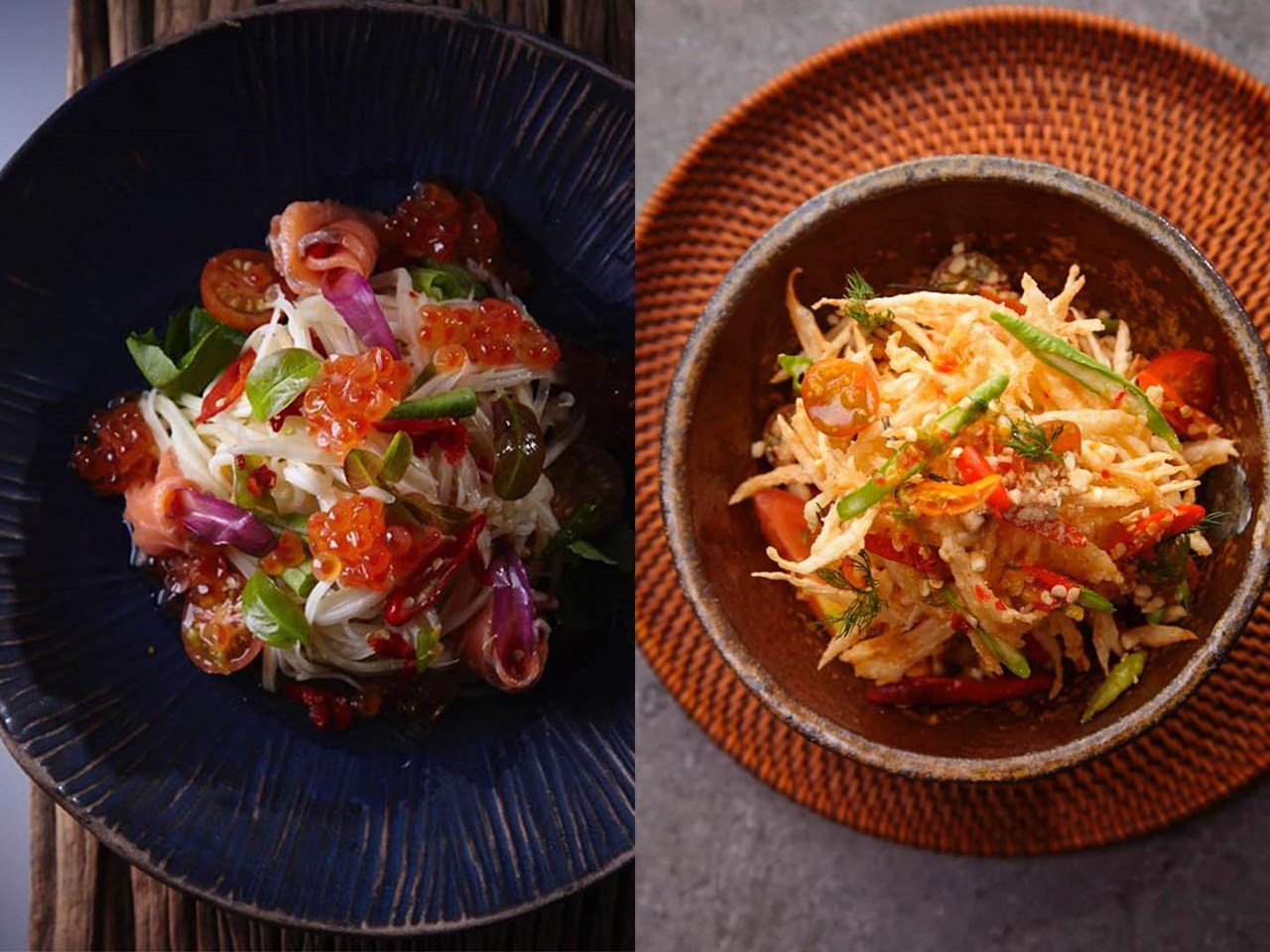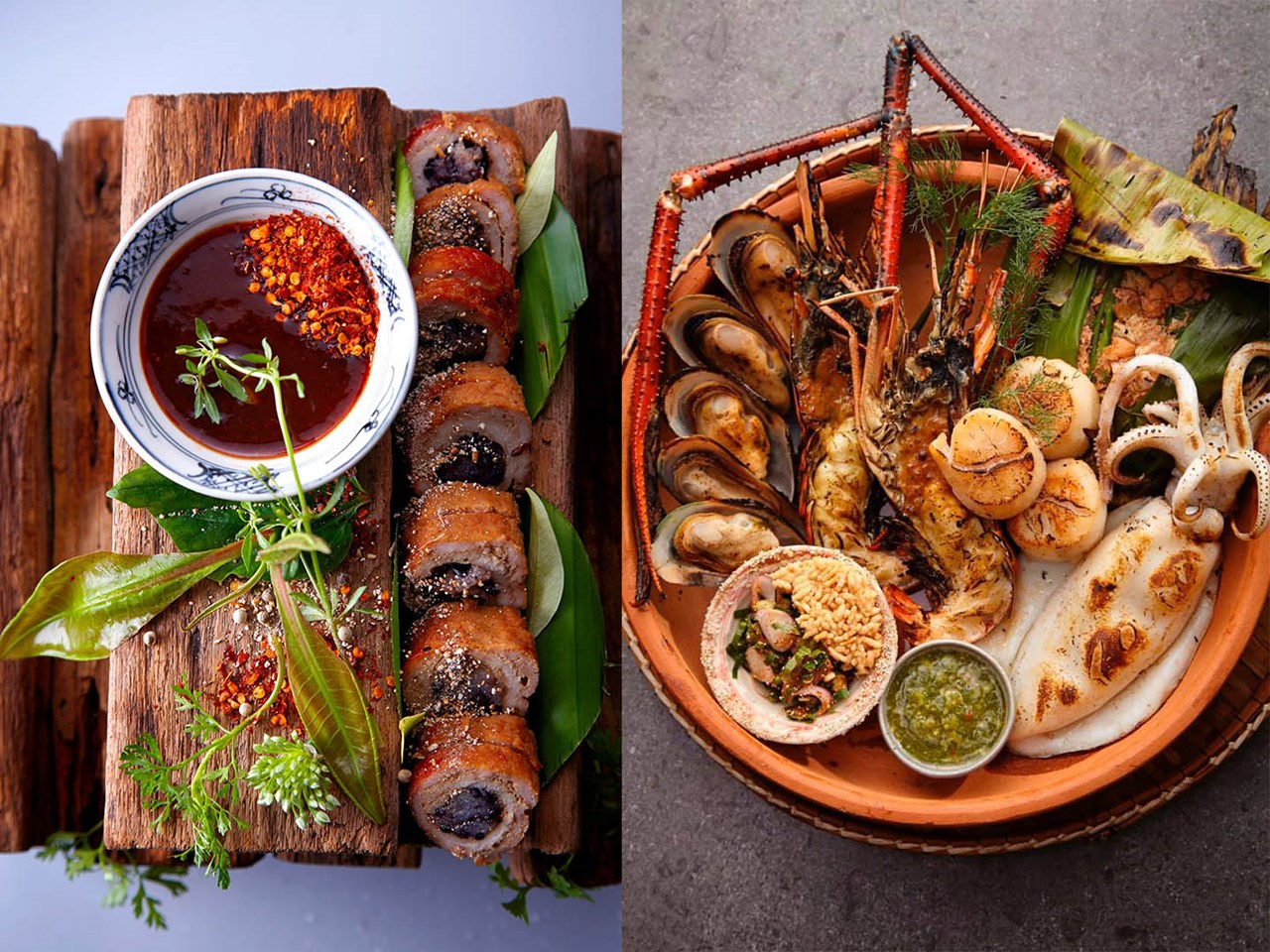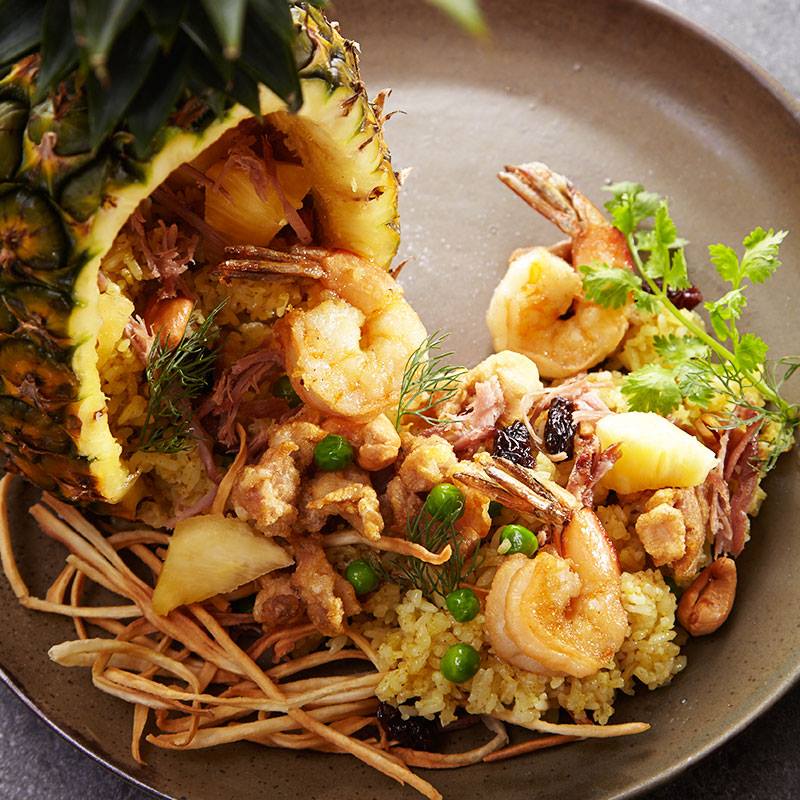 Nara (Authentic Thai), G Fl, Siam Paragon
Originally founded in 2003 by a group of female entrepreneurs, Nara has several locations, including one on the ground floor of Siam Paragon. They are famous for their Boat Noodles and authentic Thai cuisine and they boast spacious, clean and contemporary interiors that are warm and inviting. Highlights include their crispy deep-fried Mulberry Leaves Salad with shrimp and minced pork; and the Soft-shell Crab with Curry Powder. All their dishes are prepared with meticulous care and you don't want to miss the Spicy Mango Snapper, which is bursting with the full flavors of fresh herbs and spices.

Get a special discount HERE when you Shop 3,500 THB get free Dining Coupon 200 THB (500 pcs).


Signor Sassi, G Fl, Siam Paragon
If you desire first-class romance and Italian fine dining, Signor Sassi should be at the top of your list. This awe-inspiring destination first gained fame with its London location, but you can enjoy all of its epicurean delights at the Siam Paragon this holiday season. The upscale venue encompasses two levels of dining with a mezzanine and an "open kitchen" situated in the middle of the restaurant on the ground floor. Signature dishes include their succulent Lobster Salad, their massive Hokkaido Scallops & Foie Gras Rossini and iconic Lobster Spaghetti which is a real showstopper. A well-appointed wine list and excellent service all conspire to make this one of the best spots to enjoy a romantic meal over the holidays.


Greyhound Cafe (Thai Twist), 1st Fl, Siam Center
Greyhound Cafe on the first floor of Siam Center is a "no-brainer" when it comes to classy casual dining and Thai fusion comfort food. Fun and playful, their eclectic menu of tasty fare will appeal to anyone looking for a casual date night. Under their "New Charm of Bangkok" concept, you can tuck into their reasonably priced Thai Steak with Spicy Thai Hot Sauce or enjoy their Som-Tum Salad with Black Crab and Japanese Soybeans. Their plates of pasta are also excellent and the Super Elvis Burger with ground beef, turkey bacon and cheese is always a winner.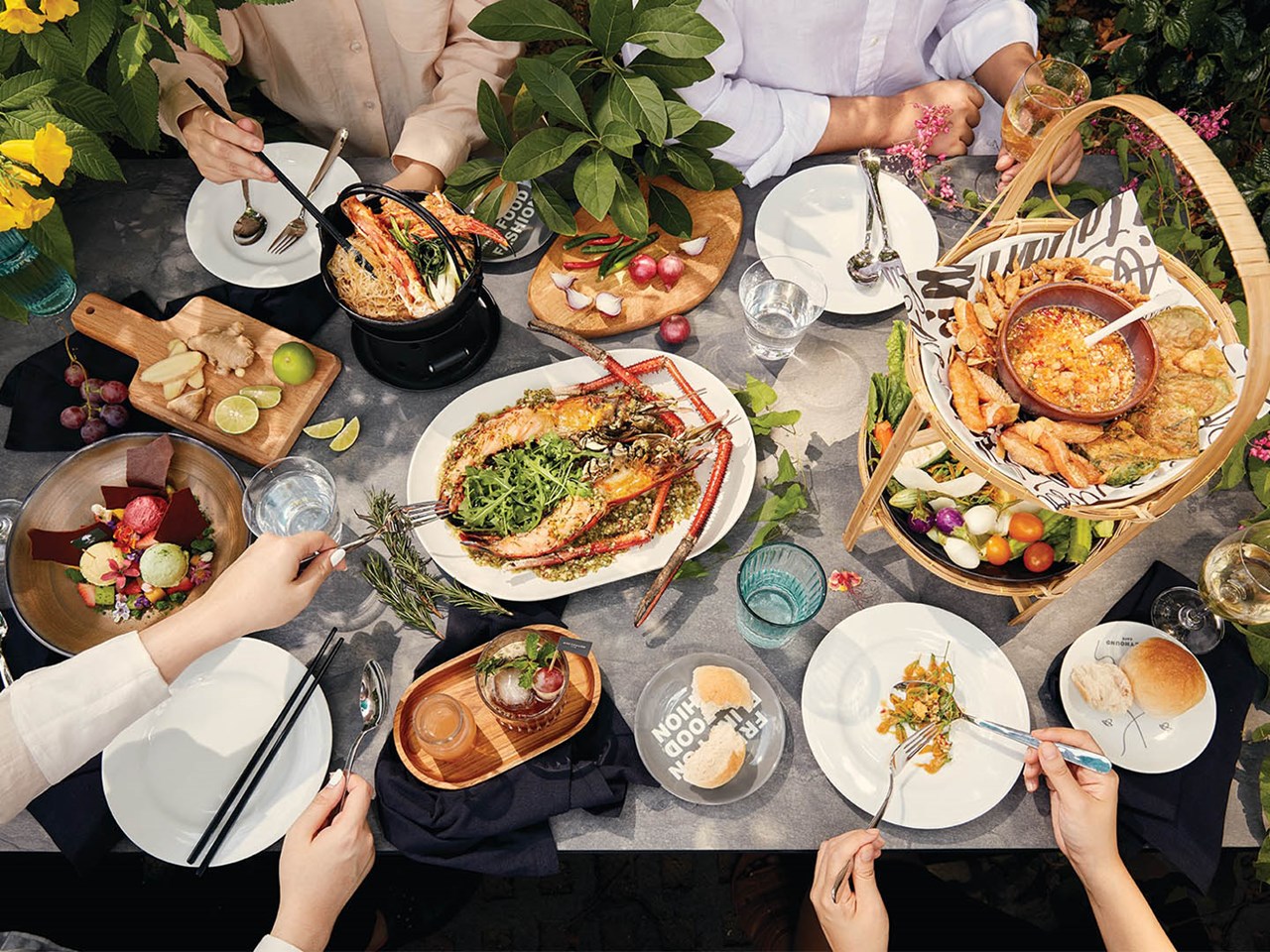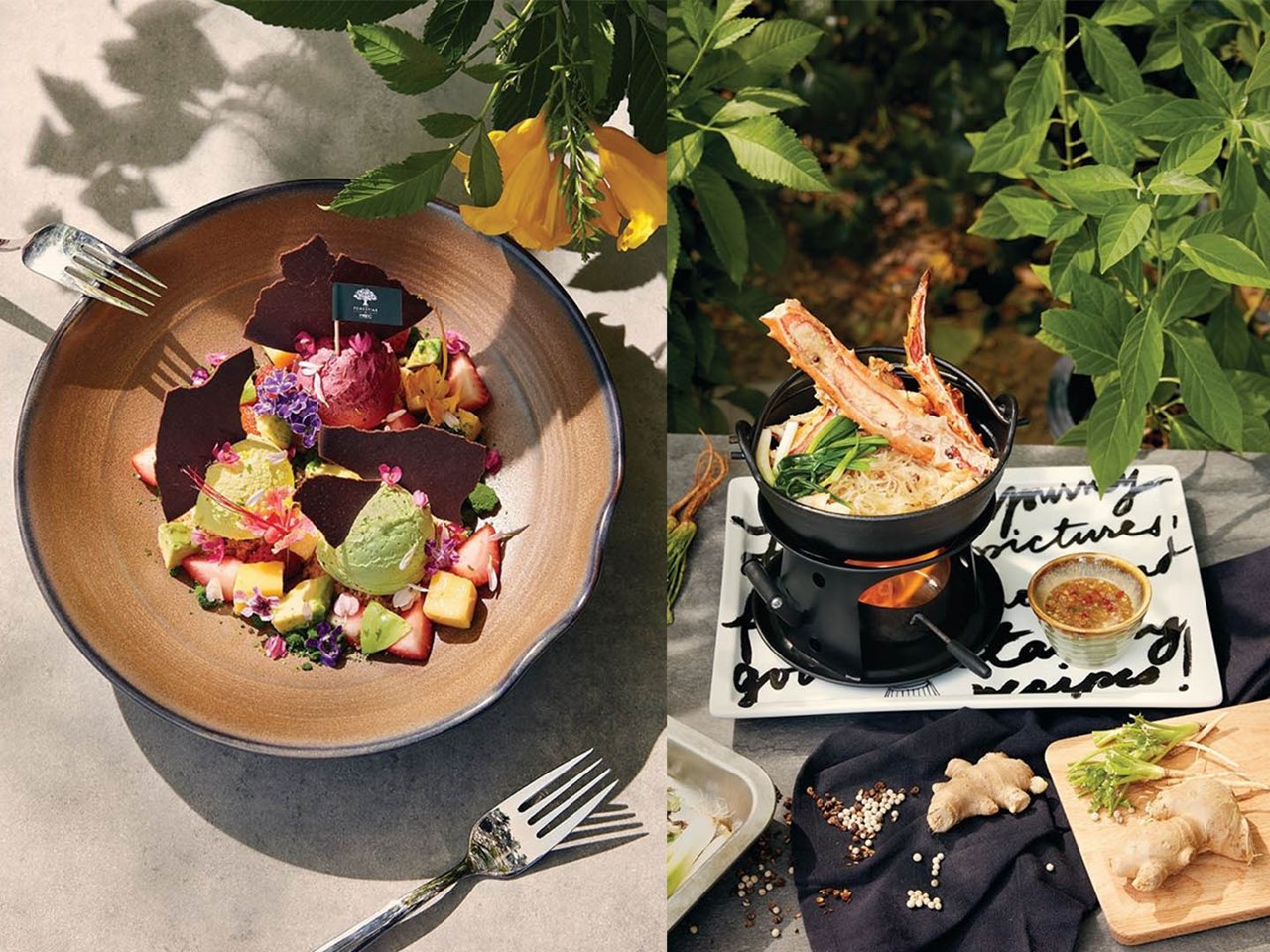 The Bangkok dining experience is always full of delicious surprises and there are many choices that will leave you feeling satisfied. Hopefully, these tasty options will be on your list this holiday season when you are looking for someplace new to go on a date. There's no better place to be than OneSiam, Bangkok's premier lifestyle destination, once the festivities commence.