Delight incredible cheese with sophisticated tastes awaits for you only at Siam Paragon
Milch, Pablo, Bake Cheese Tart, LeTAO, Uncle Tetsu's Cheesecake, mx cakes & bakery
Variety of imported snacks made from cheese shops,an exceptional trend surpassing all other kinds of desserts, are now located together in a brand new zone "The Gourmet Garden" on G floor. The overwhelming buzz attracts hour-lasting long lines of customers. Cheese lovers definitely could not afford to miss this out!
Milch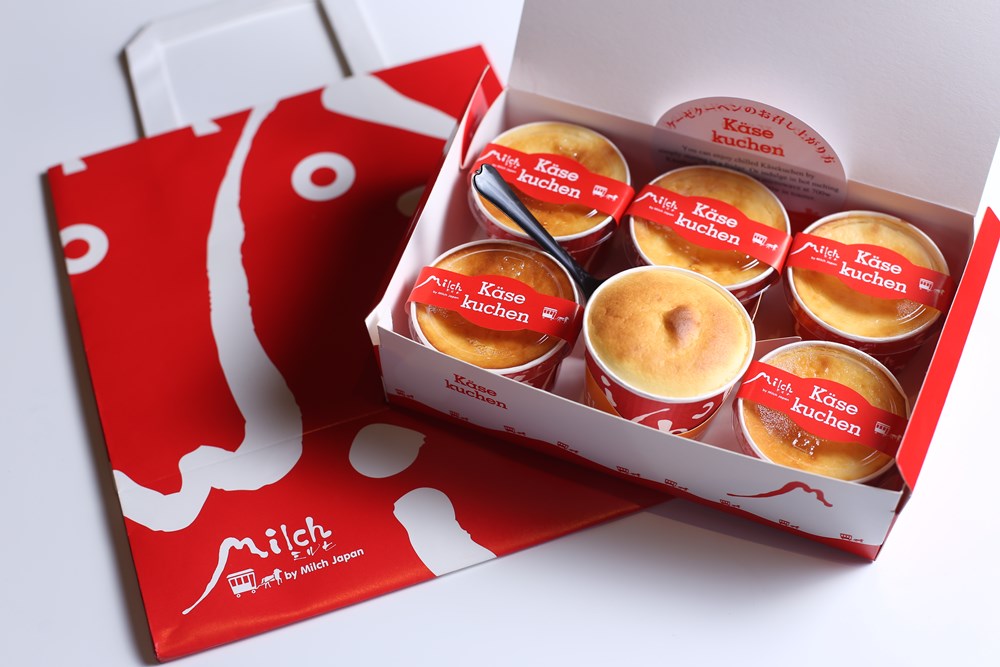 A marvelous mini cheesecake cup from Yufuin, Japan. The first ever cheesecake shop outside of Japan. The cheesecakes are specialized with fine-selected ingredients from Japan, composing of 3 layers within a cup. Starting off with burrowing through the 1st layer of the top lenient cheese, making its way to the sponge cake in the middle, and last but not least, the crispy crumbles at the bottom, which blends well together like pure delight.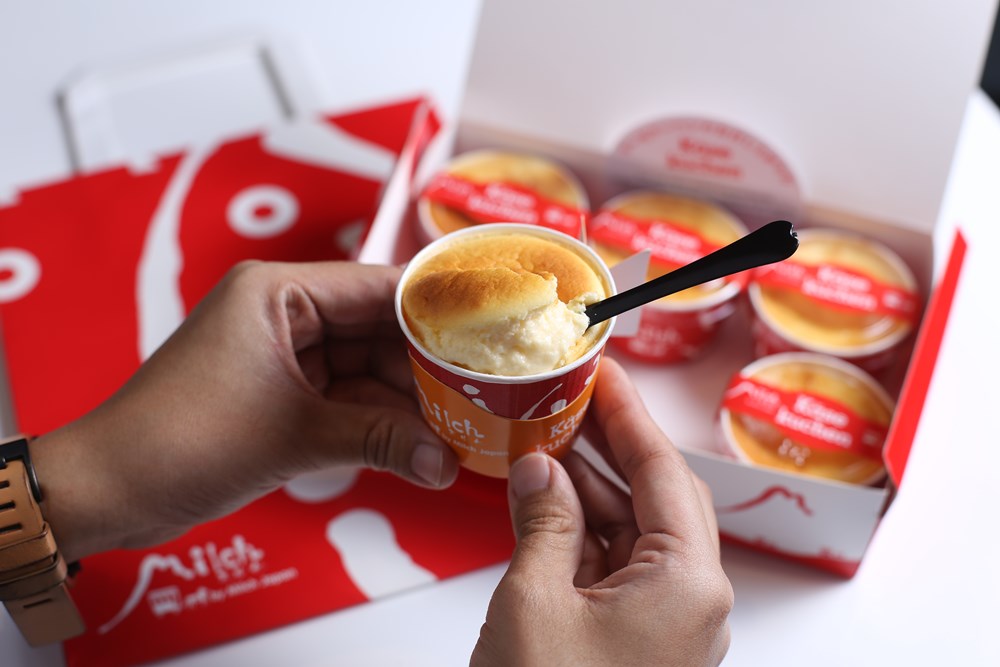 Particular choice of style could be applied when consuming. Whether a hot served style, straight from the oven, feeling the lingering and soft taste of the cheese where it melts in your mouth. Or a cold served style where the cheesecake could be put in a fridge before consuming for a more solid taste of the cake layers. The cheesecake cups could be reserved in the freezer, which could last up for 7 days. After taken out of the freezer, the texture of the cake will become an ice-cream like which will add extra flavors to the cheesecake.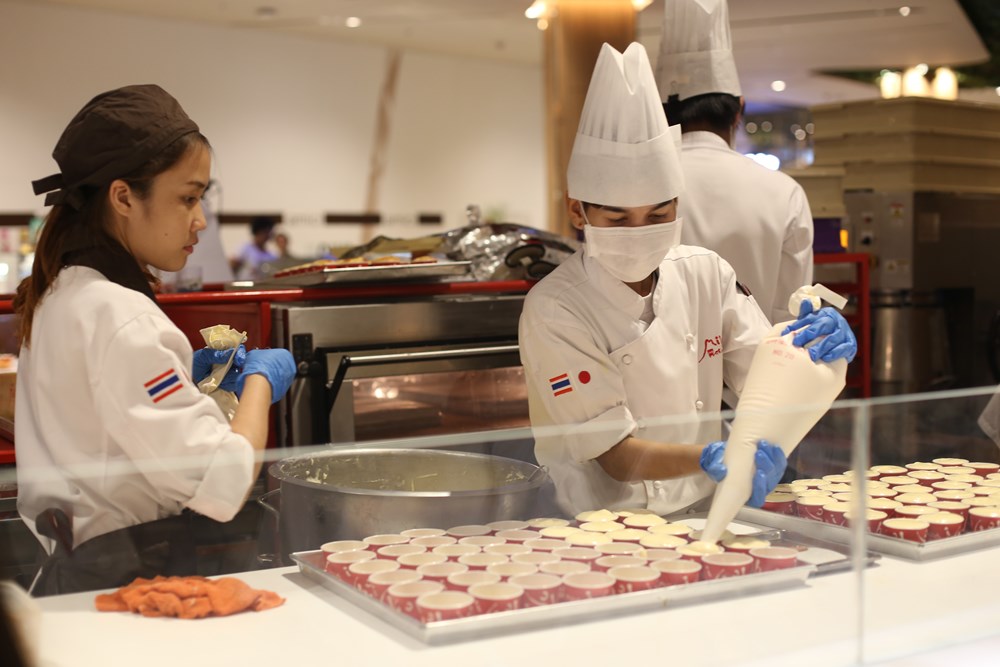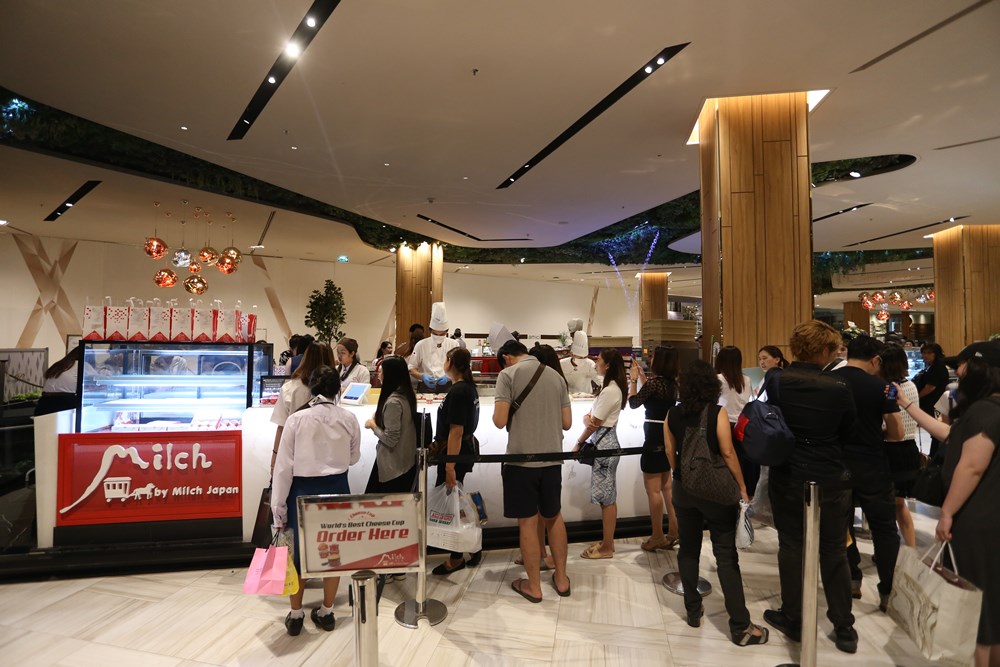 Other than the special cheesecake cups offered by the store, a little birdie has told that other kinds of snacks are lining up to be imported for a first try at the store!
Pablo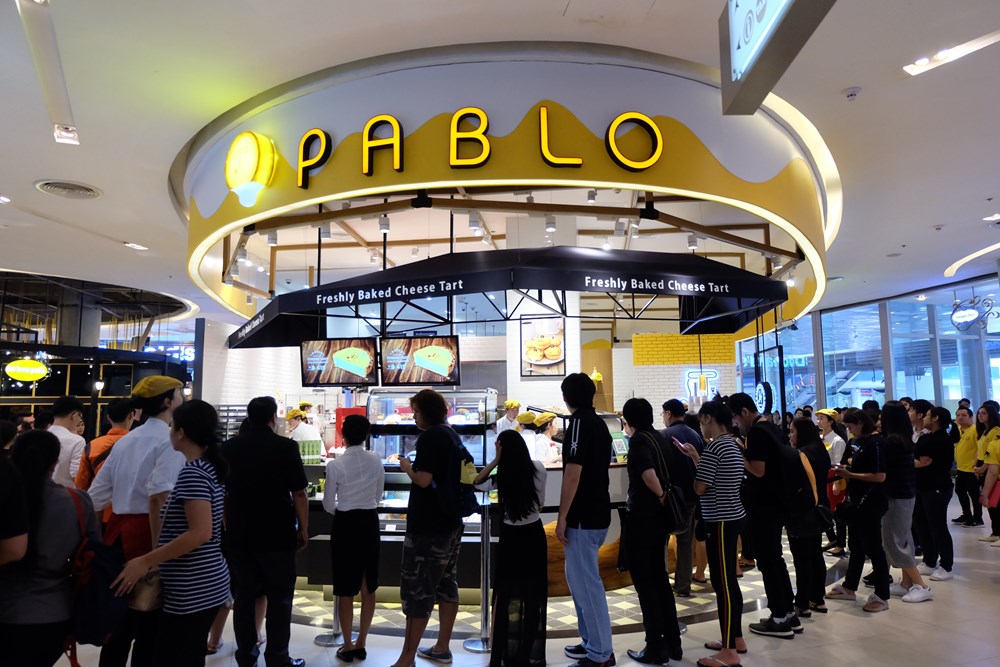 The grand opening of the first branch in Thailand has ignited a long line of customers from inside of Siam Paragon to outside. The famous cheese tart from Osaka has made its surprise with an exceptional concept, which craves for the tasters to experience a wholesome taste of the tarts. Along with the pleasure in savoring the cheese tarts from a store which its name originates from the famous artist, Pablo Picasso.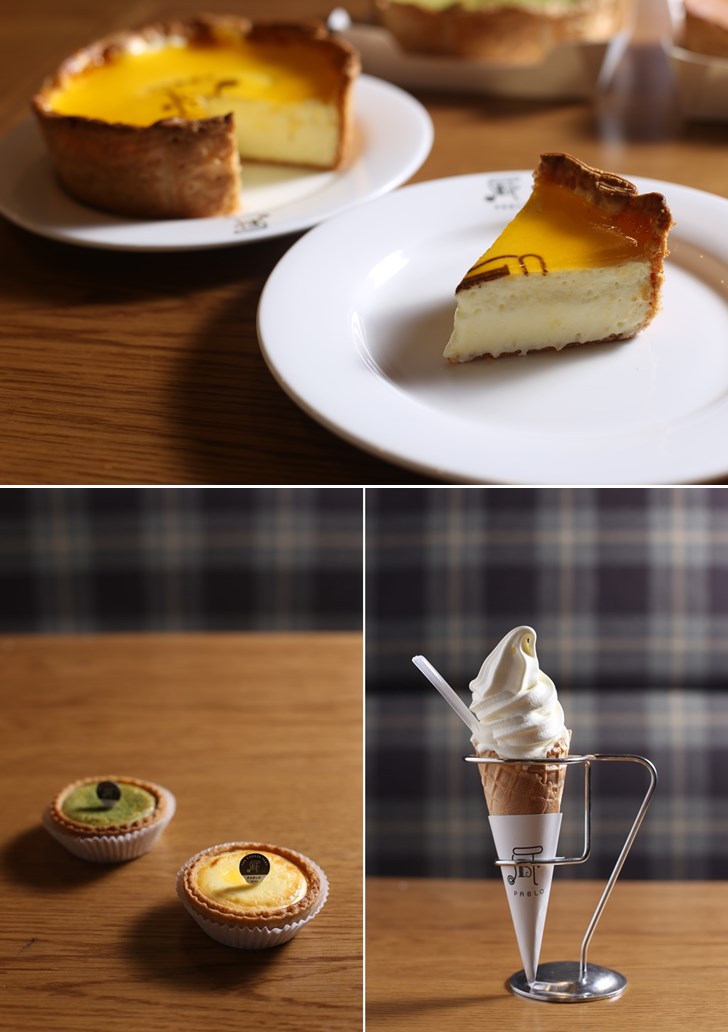 The tremendous chees tarts, which are freshly baked on an hourly basis, are available in 3 flavors. The original flavor: the tarts are baked in a "medium rare" style where the lenient cheese is well blended with the tart flour at the bottom, cascaded with apricot jam on top. Matcha cheese tarts with Shiratamamoji and red beans inside are recommended for green tea lovers. Chocolate lovers should absolutely go for cheese tarts with chocolate chips blended inside. For those who want to go for a try out, original and matcha green tea flavors are available in mini size as well.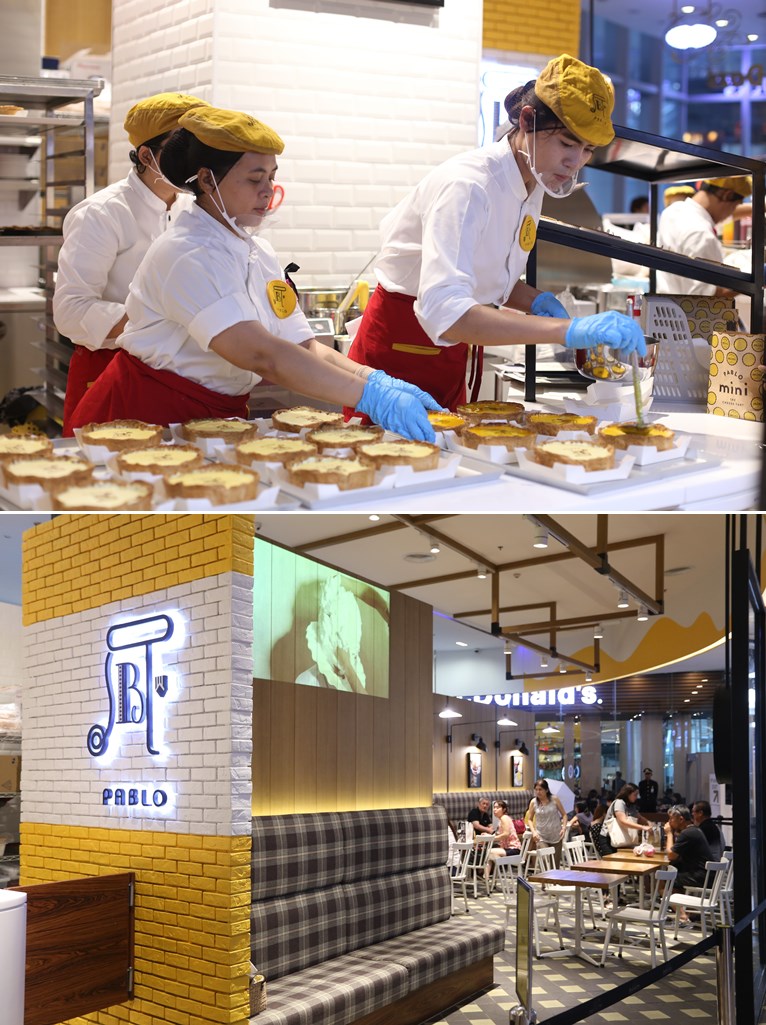 Soft serve ice creams are another worthy choice, along with Pablo Frute drinks. All of the ingredients are imported straight from Japan, in which we can guarantee a comparable experience like you are really there in Japan, disregarding how long the line is!
facebook.com/PABLOCheesetartThailand
Bake Cheese Tart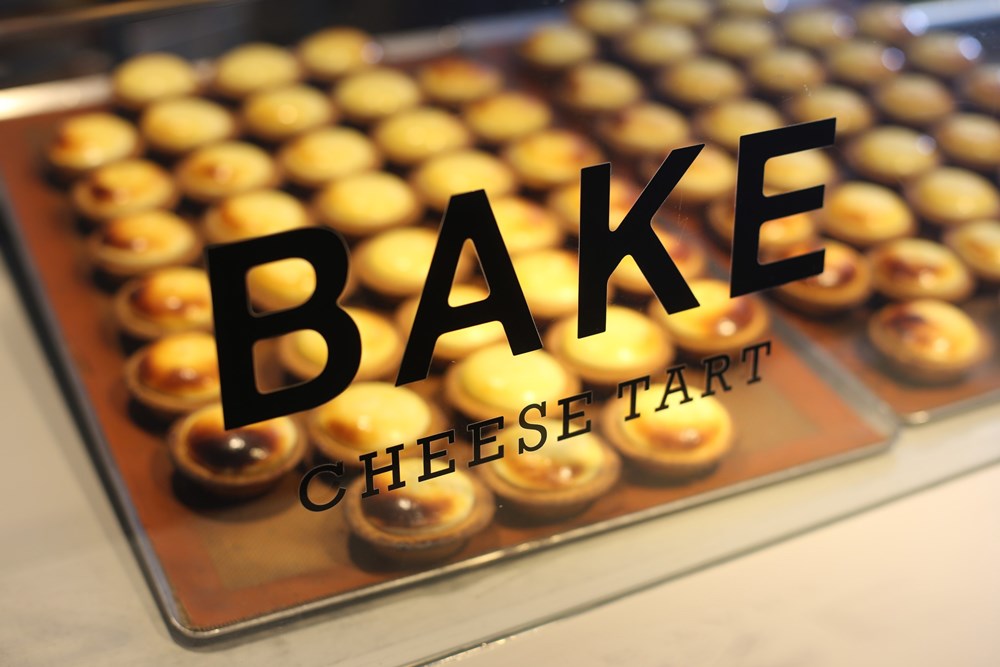 Get ready for the famous cheese tart from Hokkaido, with branches all over Tokyo, in which has already made its debut in Thailand for a while. Its very own cafe at Siam Paragon will be ready for opening soon. For the moment, a Pop Up shop by the connecting walk way on 2nd floor of Siam Center is available.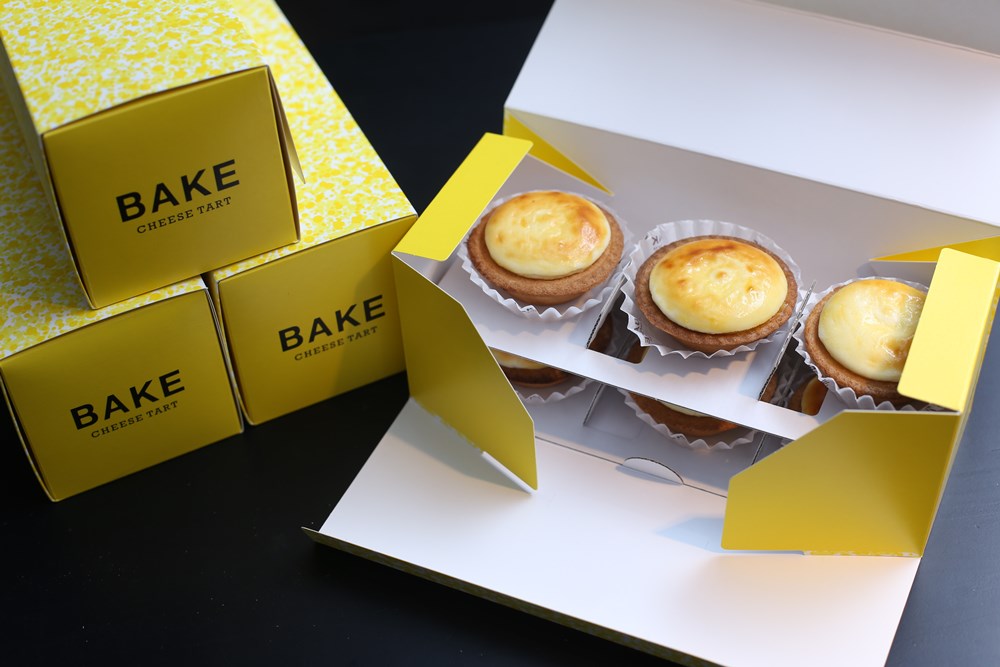 With it well-known reputation and an extraordinary quality since the preceding generation, the recipe has been urbanized where it now becomes the famous cheese tart at the present. Its yearning sweet smell regularly attracts passersby, resulting in a daily long line. All ingredients were imported and brought to the oven to be freshly baked on a daily basis, emerging a well-blended cheese. Different temperatures give different tastes. Whether you prefer to consume a hot-baked cheese tart style for a lenient cheese texture, or a normal room temperature for a blended taste. Frozen cheese tart style will give you an ice-cream vibes when you take a bite on the tart flour, which tastes like the cone of ice cream, in which it will trick you into forgetting you are having an actual cheese tart!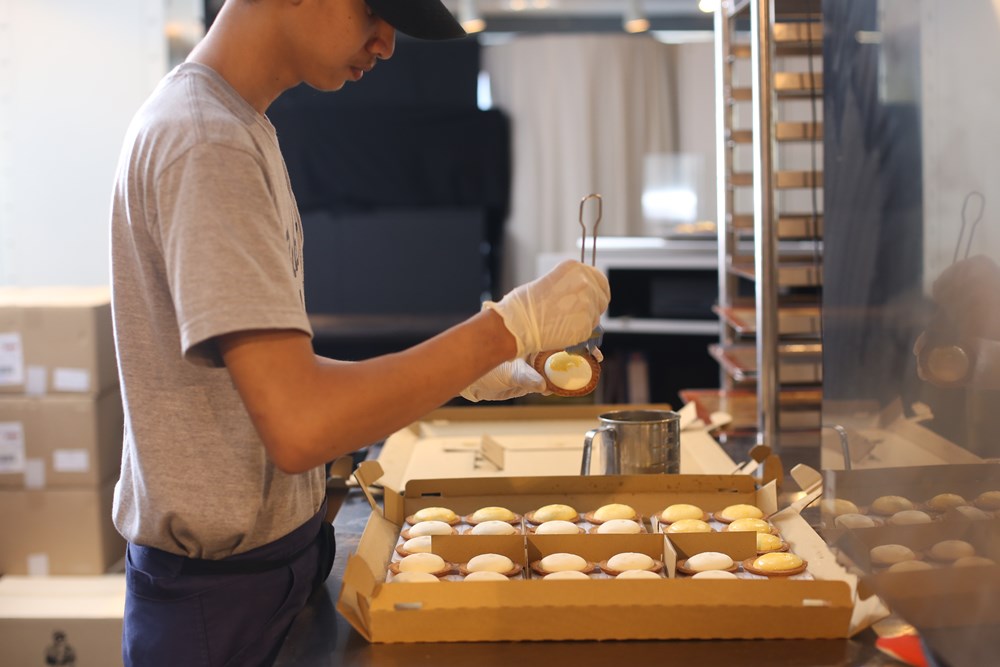 Embrace yourselves for a brand new surprise offered by Bake Cheese Tart at Siam Paragon in the near future!
facebook.com/bakecheesetartthailand
LeTAO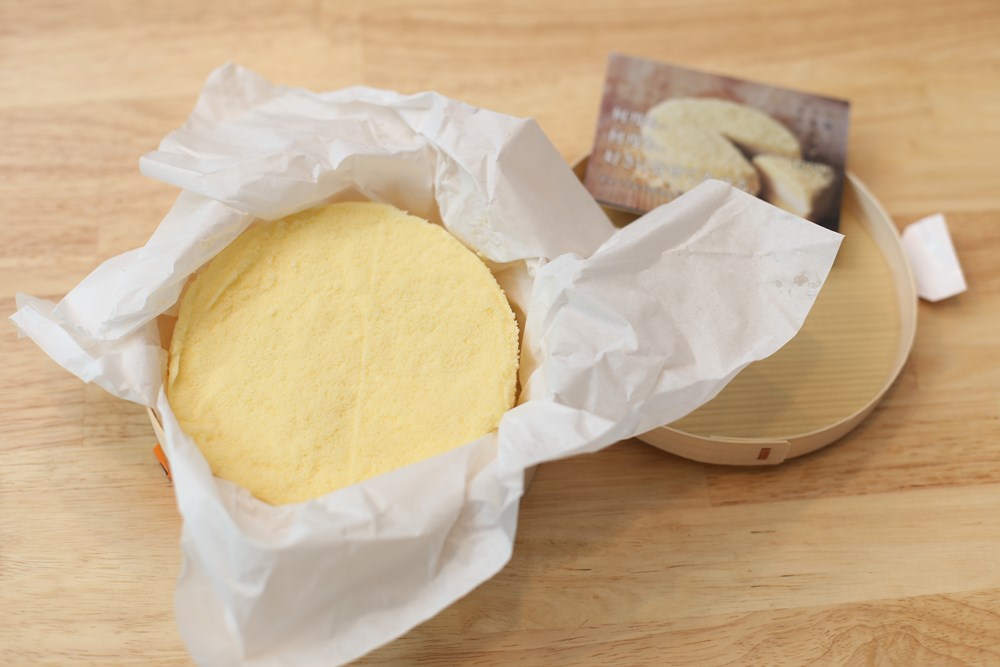 A number one demanded souvenirs from Hokkaido. With its renowned reputation, and there is no need for customers to fly across the sea for them anymore, as LeTAO has recently made its debut at Siam Paragon. Every cheesecakewas imported straight from Japan in frozen boxes with a separated package whichundoubtedly retains the original tastes.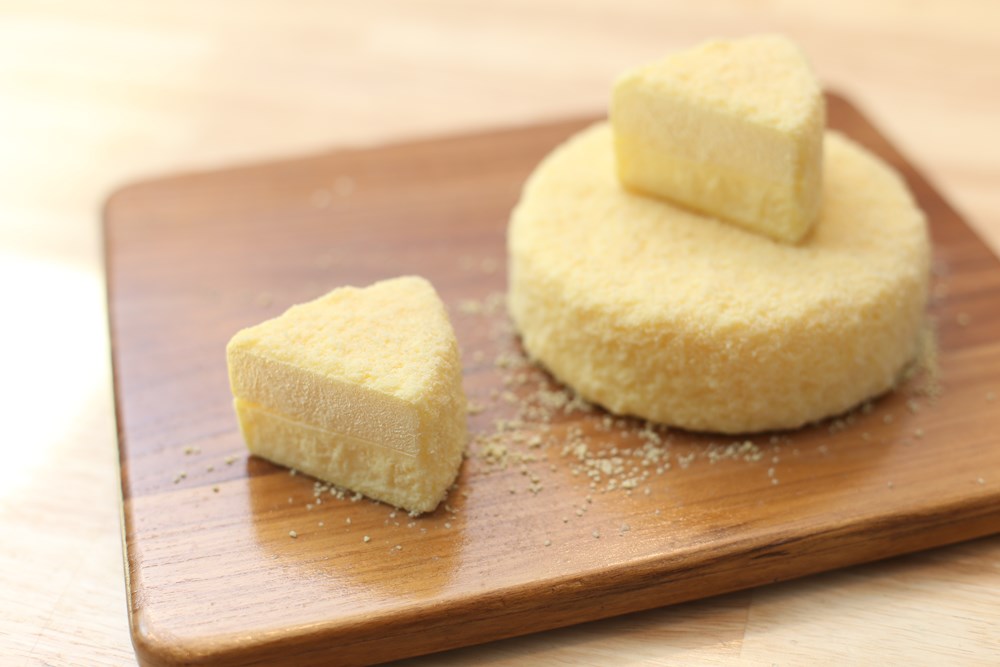 LeTAO cheesecakes are available in various flavors according to the seasons. The top one is the signature flavor, Fromage Double, with a premium kind of cheesecake, which composes of a fresh cream cheese that has gone through numbers of procedures before forming itself into cheesecakes with lenient savors in the mouth, which gives off indulgences in both sweet and sour tastes in every bite.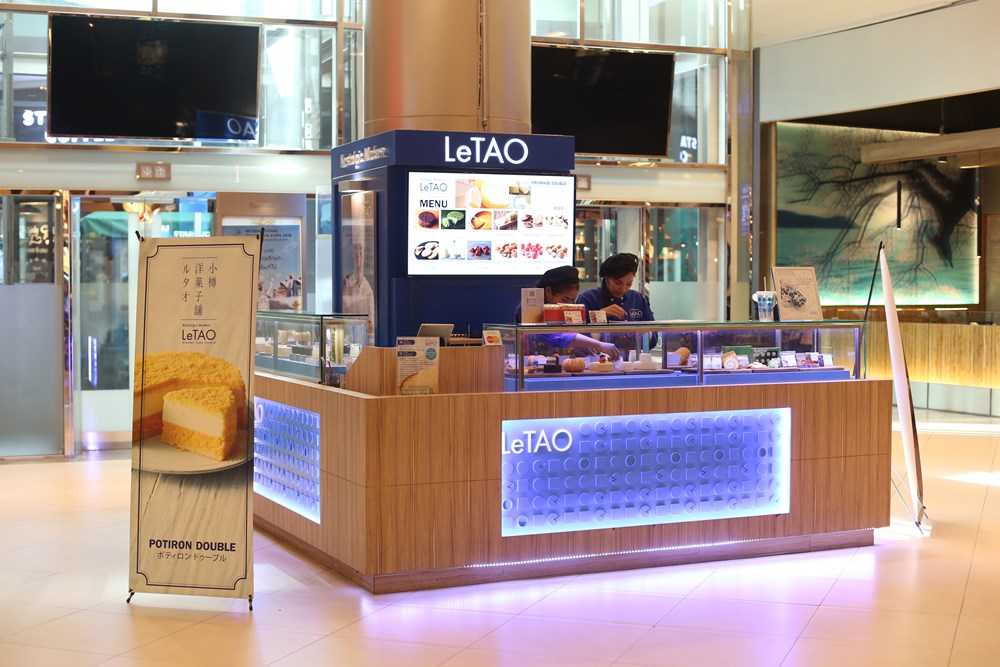 Otaru Rue IronaiFromage cheese cookies are another recommended menu with the scented smell of cheese and the crispy cookies, which is also available in chocolate flavors. We can guarantee that once you have tried them out, LeTAO will become one of the leading cheesecake you will fall in love with.
Uncle Tetsu's Cheesecake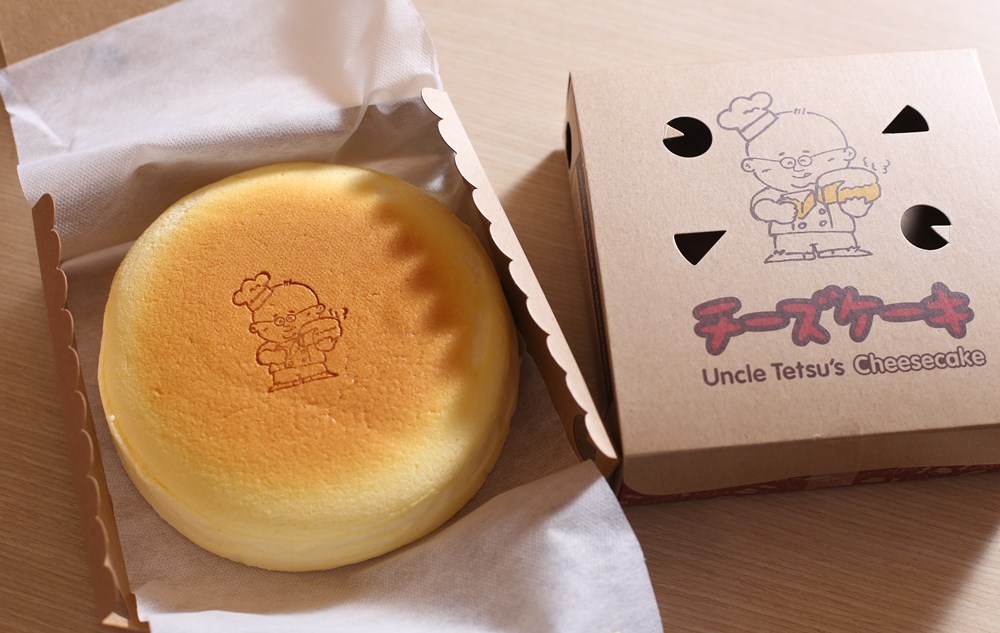 The charm of Uncle Tetsu was imprinted in the fluffy cheesecake, where the designated logo has originated. All cheesecake lovers tend to dive in whenever the logo came in sight as they believe in the brilliant taste of the cake which has historical background from Fukuoka, Japan.

Uncle Tetsu's Cheesecake has expanded its branches all across Japan, including other countries such as Thailand, which lasted for many years up until now. What distinguishes Uncle Tetsu from other cheesecake is the freshly baked puffy cake, with a longing smell, ready to be consumed constantly. Variety of cheesecakes are available to choose from, including "Original Cheesecake" with full scale of cheese, or a huge "Angel Hat" with lighter cheese with a slight blend of chocolate or strawberry.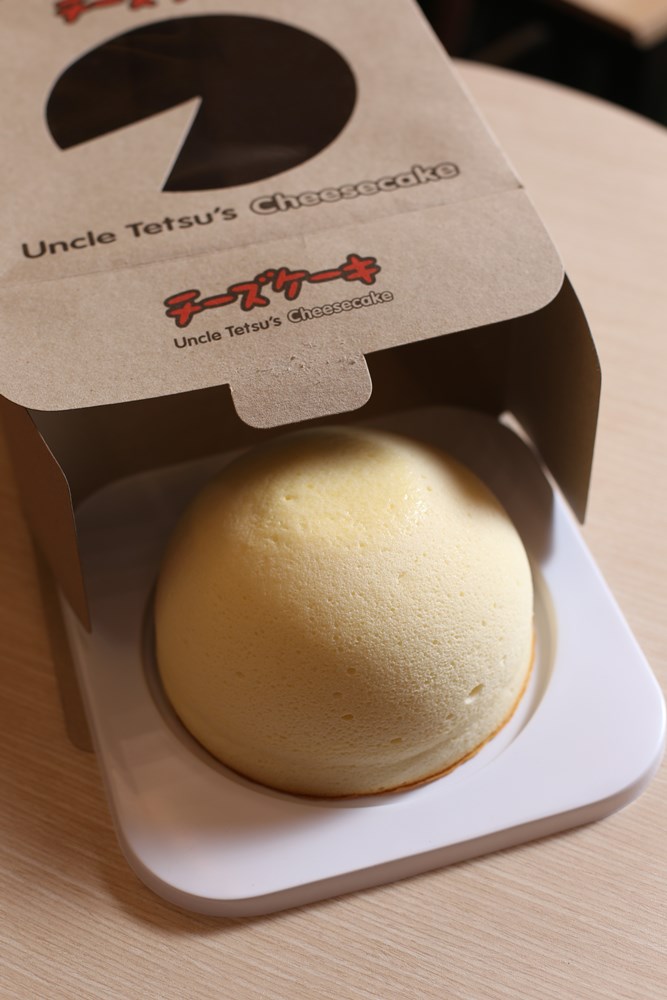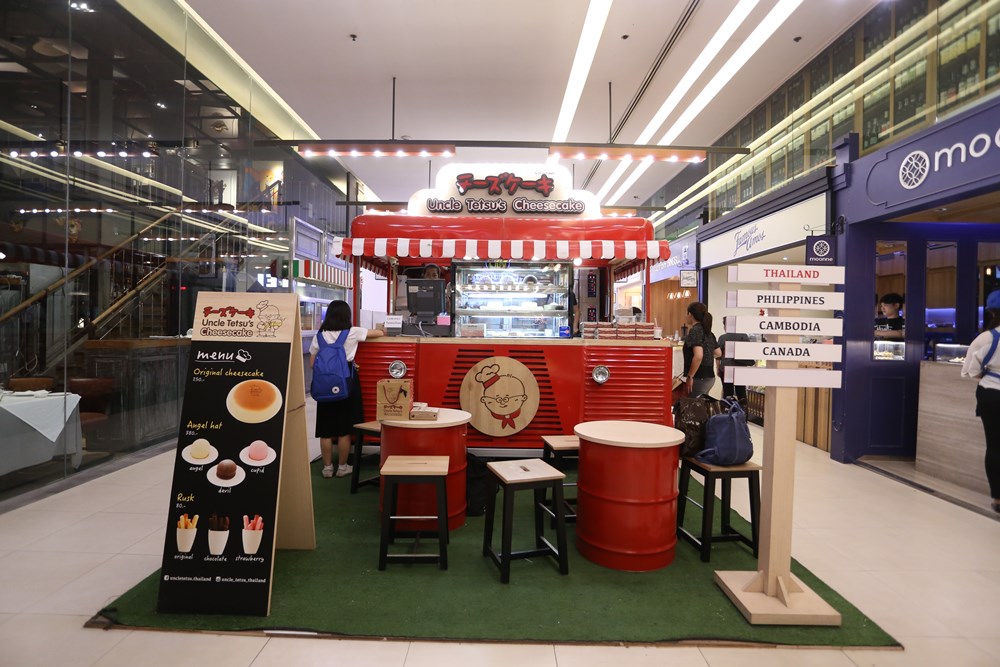 Whether you will take away or having a bite in front of the store because it's not that easy to stand it until you got home is possible! Bear in mind that a huge chunk of cheesecakes might be vanished into your belly in just a heartbeat!
facebook.com/uncletetsu.thailand
mx cakes & bakery (Hong Kong)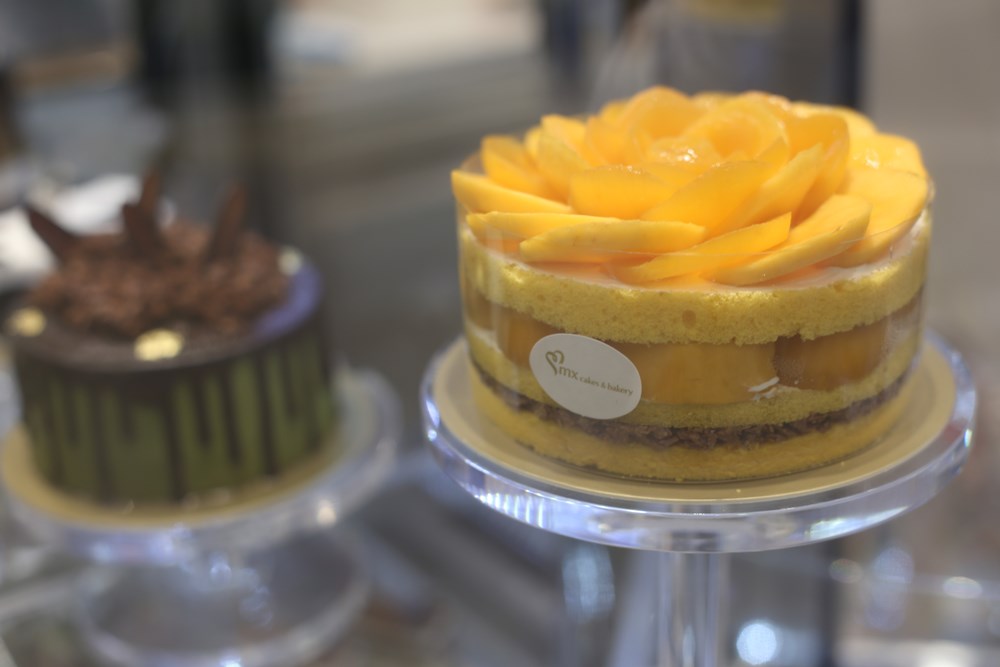 Even this is a brand new flagship store at Siam Paragon but surely not at Hong Kong. This is one of the leading bakery stores with hundreds of branches in Hong Kong. Selections of cakes and bakeries had been carefully chosen for Thai people to have them a try.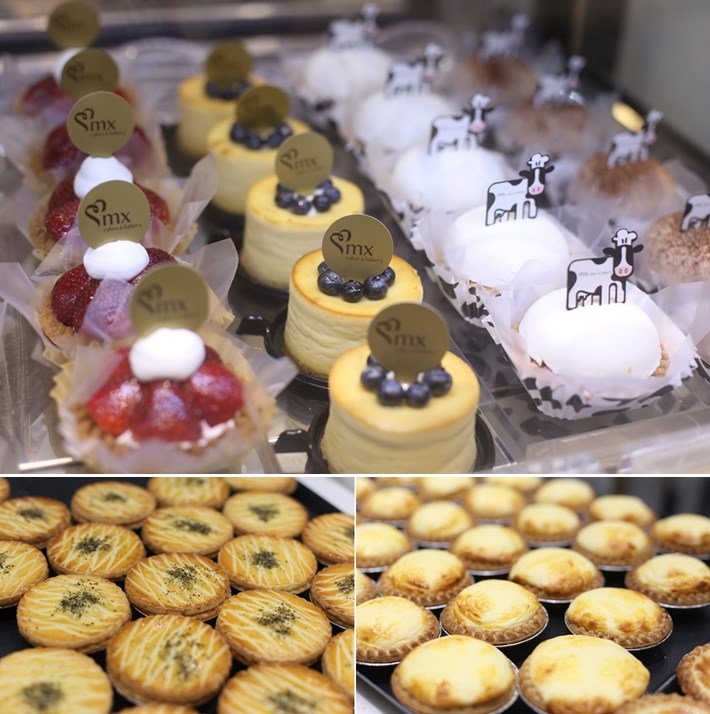 Tarts are most definitely a number one choice for this brand. It's guaranteed that the tastes are well matched with Thai people's preferences, hence, the long lines. Specifically, the Cheese Lava Tart, which holds sorts of assortments. Once you dig into the tart, cheese will be pouring out. Whether choosing the egg white, roasted red pork, chicken, or chilled fruits are up to your own choice!


Other than the selected menus for tarts, various kinds of cakes are awaiting for you to try them out. Mango Crispy Cake, which composes of Thailand's golden mangoes as the main ingredients. The visibility of the cake's layers enriches on the delightful appearance of the cake, including the soft breads and Bun Bo in Hong Kong style which will make you feel like you are actually having them in Hong Kong. This is one of the store with an acceptable price with a guaranteed taste for cheese lovers.