15 Reasons to Come to Fitness First Platinum Siam Paragon
A premium gym for health junkies, complete with equipment and services
When you talk about fitness in Thailand, Fitness First is surely one of the first names to come to mind. With up to 32 branches all over the country, Fitness First has become one of the most preferred fitness centers for fitness junkies or those who simply want to maintain a healthy life. With the trend of self-maintenance being stronger than ever, paired with the change in lifestyles of new-generation people, Fitness First has taken its services to the next level, upgrading some of its branches to Club Platinum status and equipping hem with state-of-the-art equipment, top trainers, and other facilities for convenience.

Fitness First Platinum Siam Paragon happens to be one of those branches that have been upgraded to Club Platinum status. In addition to top-notch service, the club has also expanded its service hours. It will now be open from 5 AM (05:00) until midnight (00:00) from Monday to Friday. For those looking for a reason to exercise, Fitness First Platinum Siam Paragon has some pretty good answers that might just convince you to hit the gym.


1. Fitness First Platinum Siam Paragon has Platinum Club status. This means it offers a complementary uniform and towel service. That's right, you can get your workout clothes and towels for free! If you've forgotten your gym clothes, fret not. Whenever you feel like working out, just drop by.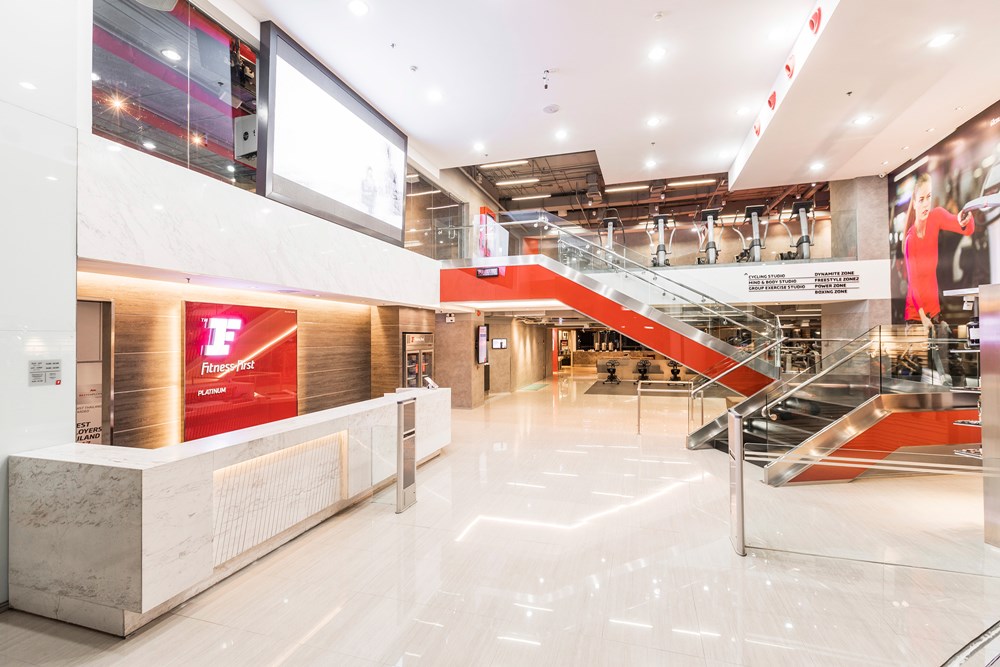 2. The club is a two-story duplex and is currently the largest Fitness First flagship gym. It can hold a great number of both gym members and exercise enthusiasts.


3. The monthly membership registration fee is only 2,600+ THB. Non-members can also use the club's facilities for 800+ THB per day.


4. The Body First service is the most recommended exercise program for beginners. It consists of these three steps:
- Body analysis with the Boditrax system, which measures height and weight in order to set a goal
- Advice on using exercise equipment
- Planning an exercise program based on needs and necessities


5. Different exercise zones, including the Free Weight Area and the Freestyle Area. These zones are clearly divided and cover a wide variety of exercises. Members can choose from a different array of workouts.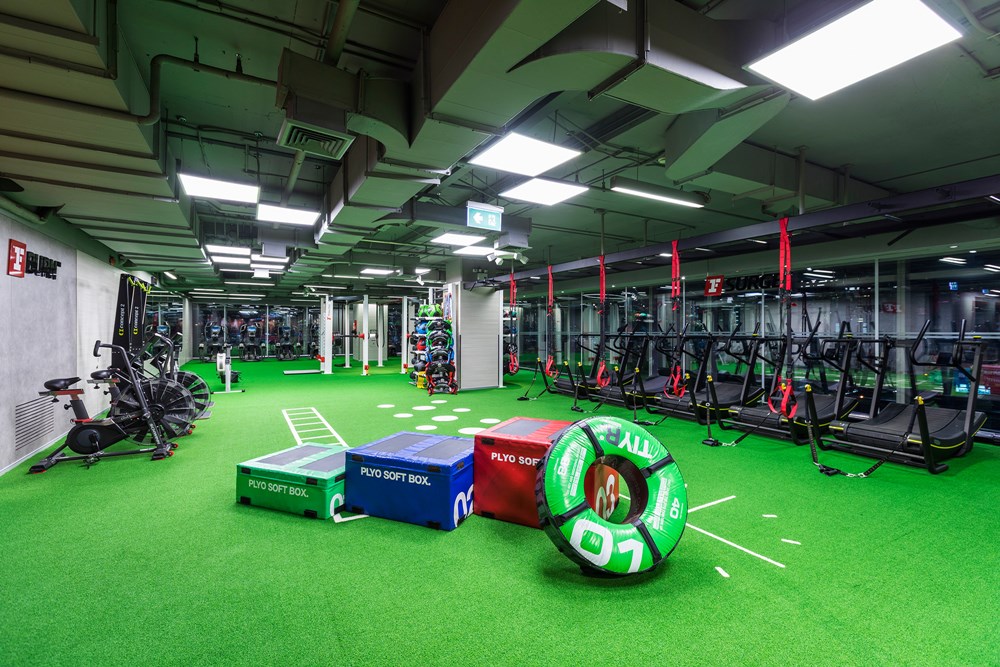 6. The Cardio Area is a wide space filled with numerous cardio-oriented exercise equipment. In the Freestyle Area, you'll find equipment that allows you to work out in a wide variety of ways, which you can access on both the 1st and 2nd floors.


7. The 2nd floor is also home to the Cycling Studio, the Group Exercise Studio, the Mind and Body Studio and the Boxing Area, all of which come complete with qualified trainers.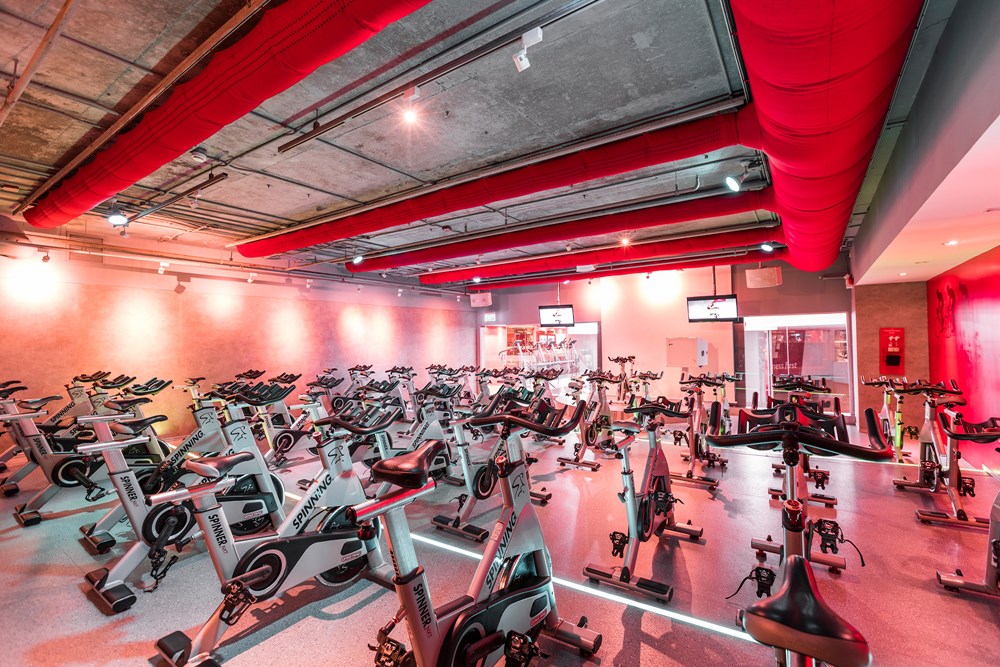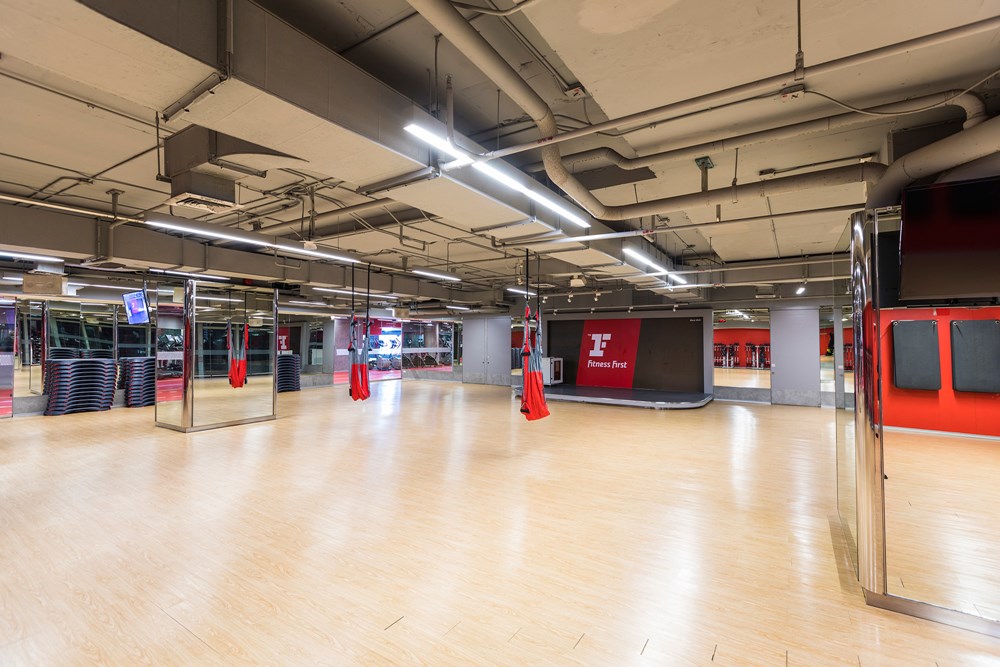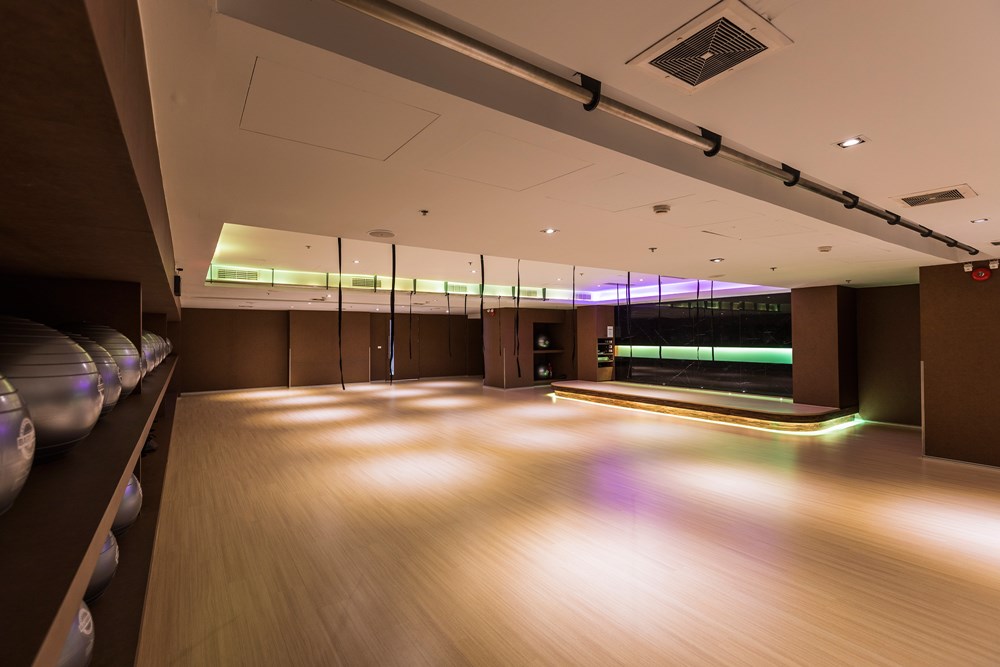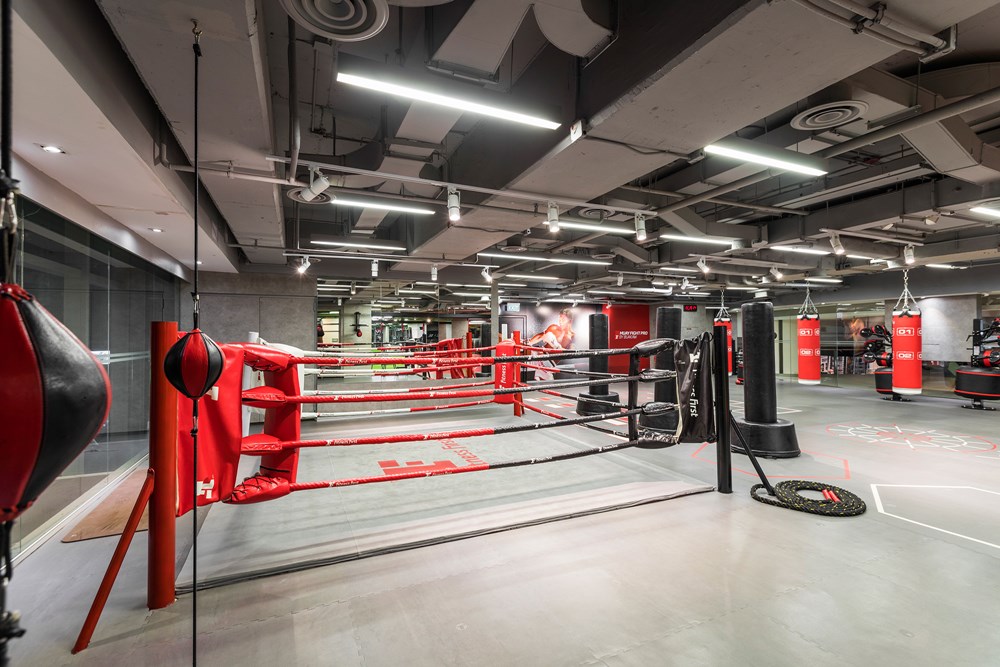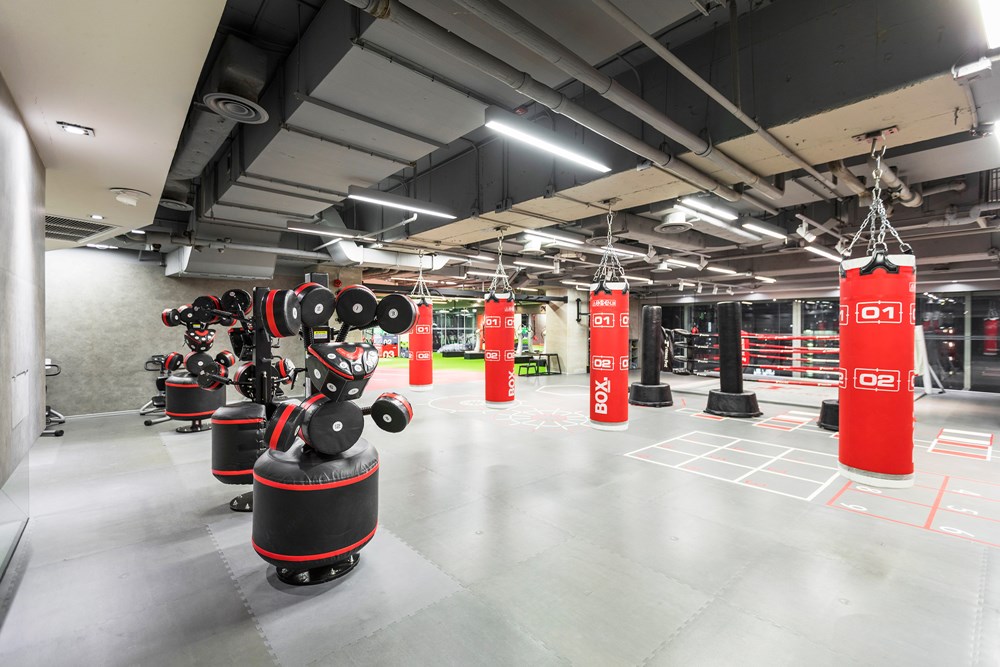 8. At Fitness First Platinum Siam Paragon, there are 50 trainers and over 30 staff members, all of whom are capable of giving advice and recommendations on both exercising and other services for members. You also have the option of working with a personal trainer.


9. All trainers have a degree sports science so they can analyze your body and give advice on how you can exercise with effectiveness.


10. The member lounge is extensive and comes available with a complementary beverages, WiFi and iPads. Come take a seat and wind down here after an intense workout. After that, you may resume your session.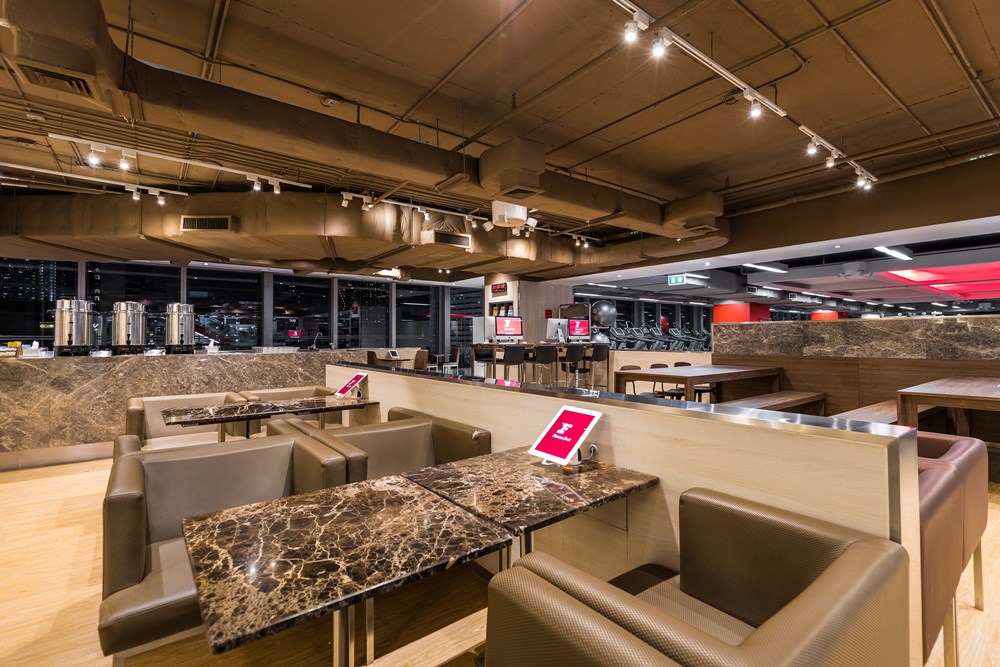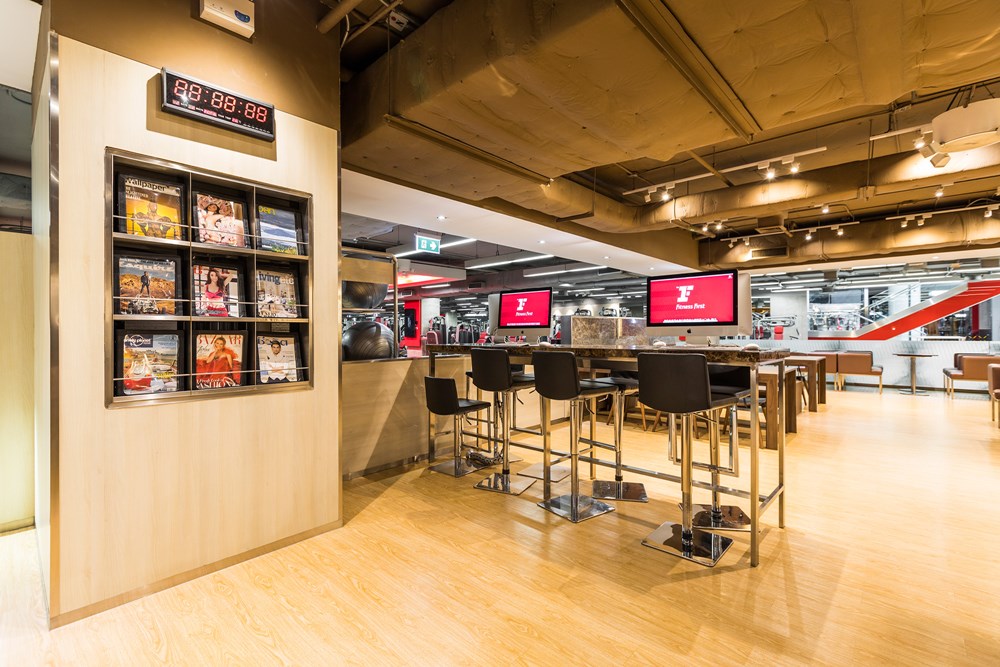 11. There are over 50 shower rooms available and the locker rooms are clearly divided between men and women. Within the locker rooms, sauna rooms and changing rooms are available. Also provided are lockers, hairdryers, hair curlers, cotton buds, and cotton pads.


12. The club is easily accessible via BTS. Despite being at the center of the city, don't worry about the dreadful traffic. Take the BTS to Siam Station and go to the 4th floor at the South Zone of Siam Paragon.


13. For those who with a car, you can park at Siam Paragon. Those coming to exercise at Fitness First Platinum Siam Paragon also receive the special privilege of 3 hours of free parking!


14. Exercising here, you get to take in the view of the city and the passing skytrains. Some people working in an office don't even get a view as good as this.


15. On the first day, some people come to exercise by themselves. But today, they've made new friends who like to do the same workouts. Some people become friends, some people become lovers. What are you waiting for?