Get the Full Songkran Experience This Year at Siam Paragon
Welcoming the Thai New Year with the Siam Paragon Wonderful Songkran 2019 Festival
This year's Songkran festival focuses on celebrating the pride of Thailand's new year with the Siam Paragon Wonderful Songkran 2019 festival, celebrating a Siam-style Songkran and the elegance of the Thai ways, otherwise known as "The Grace of Siam Festival". This will take place from April 12 to April 16, 2019.



Worship the Sacred Buddha Images
Join us in passing on Songkran's customs and traditions, Siam-style. Come and worship the holy images of the Lord Buddha, regarded to be "auspicious treasures of the Front Palace". Brought all the way from the Bangkok National Museum, these ancient and highly sacred Buddha images will be on display at the Hall of Fame, M Floor, Siam Paragon. Each Buddha image is believed to bring blessings depending on your day of birth. This is the perfect opportunity to at least come at observe this relics of the past and get a taste of Thai history as each Buddha image dates back to the Lanna, Ayutthaya, and Rattanakosin periods. In addition to getting to bathing the Buddha image that corresponds to your birthday in holy water, you can also bear witness to important treasures of the nation.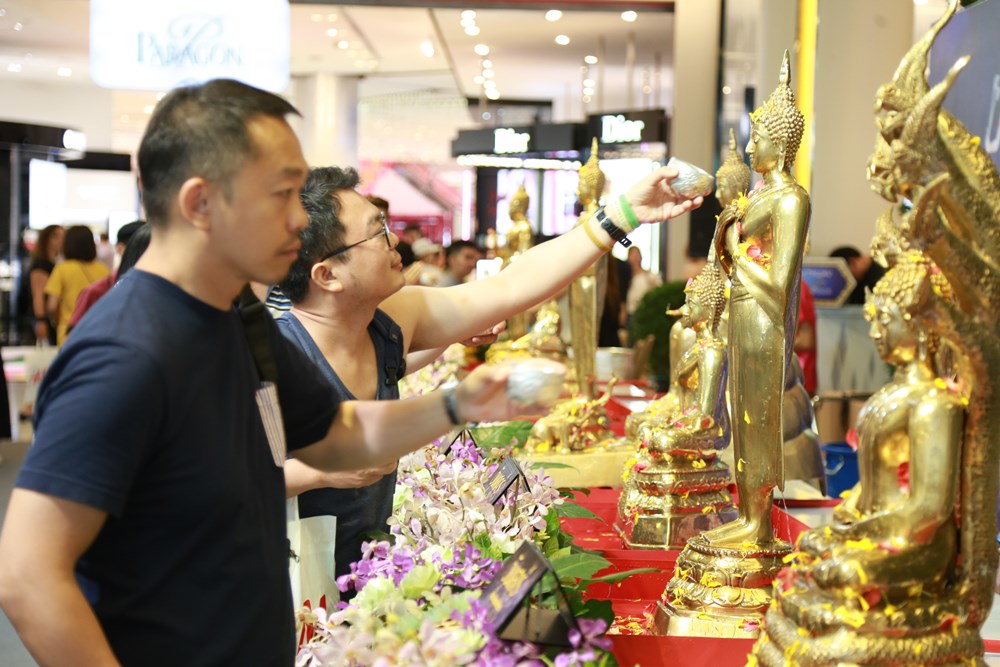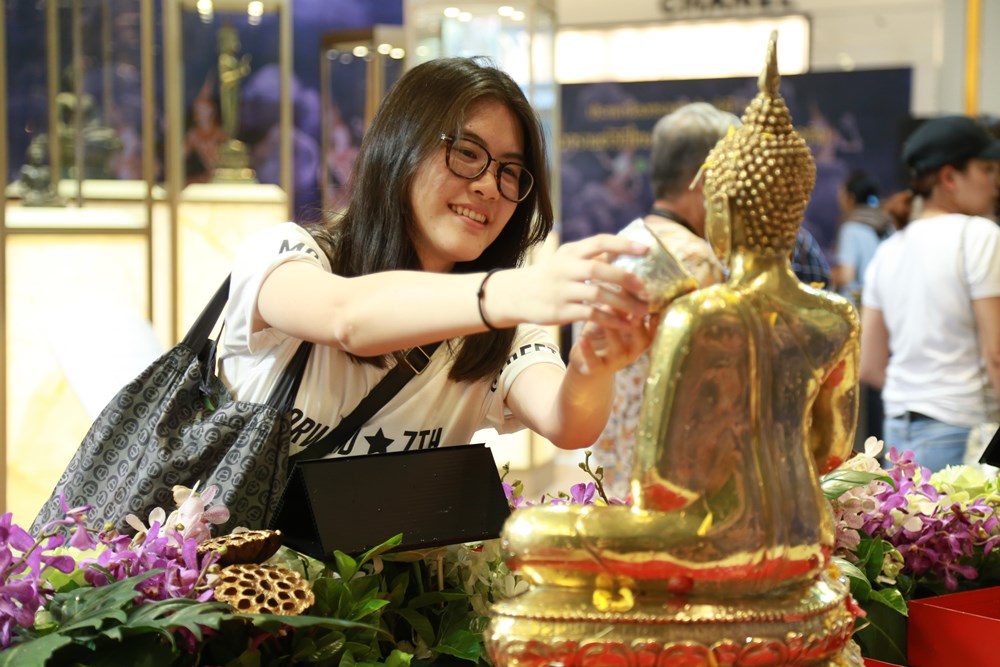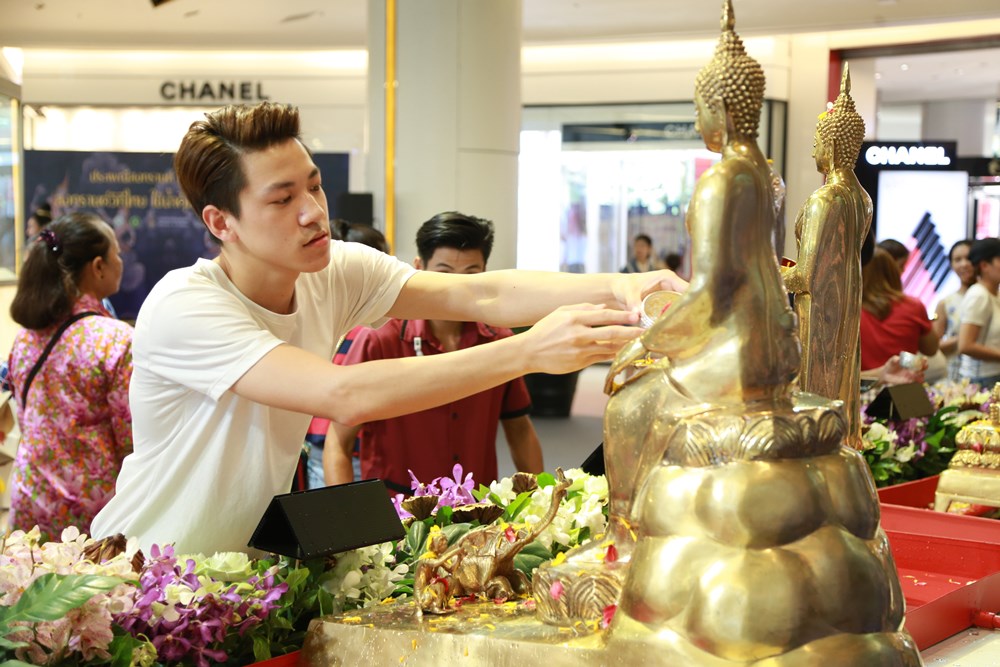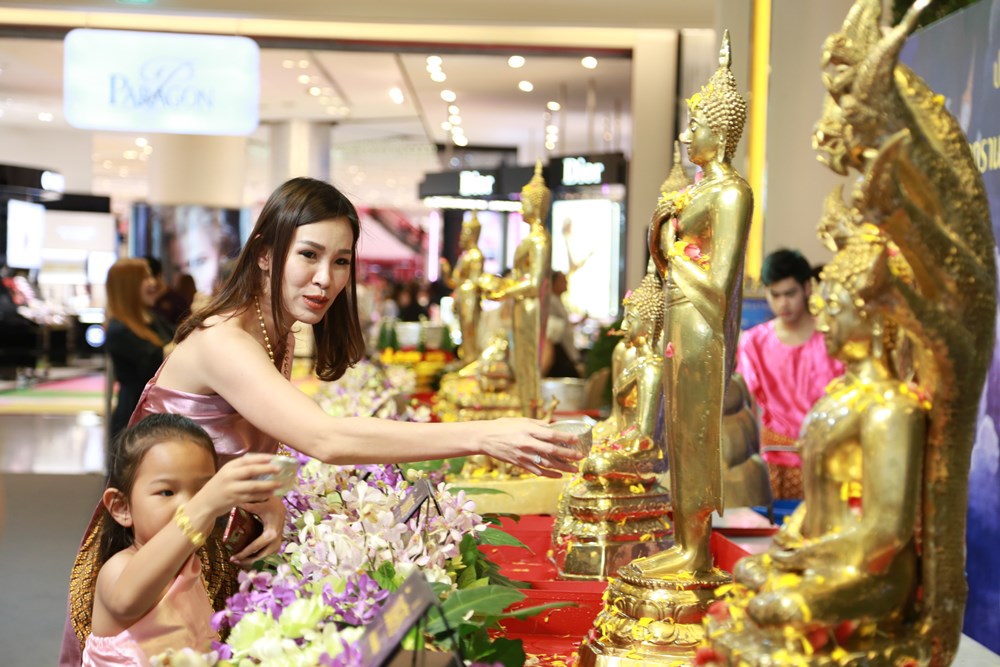 Indulge in the Original and Authentic Khao Chae
Songkran only comes around once a year. It also happens to be the hottest time of the year. The best remedy for the heat is perhaps the khao chae from four popular destinations at Siam Paragon: BOMBYX by Jim Thompson at M Floor, Khao Dessert Café, Nara, and The Mandarin Oriental Shop at G Floor. The khao chae is a Thai traditional delicacy that undergoes an intricate process of preparation before it can be properly served. The result is rice in floral-scented water served alongside a number of condiments such as stuffed bell peppers, fried shrimp paste balls, stuffed red onions, shredded pork, and an assortment of carved vegetables.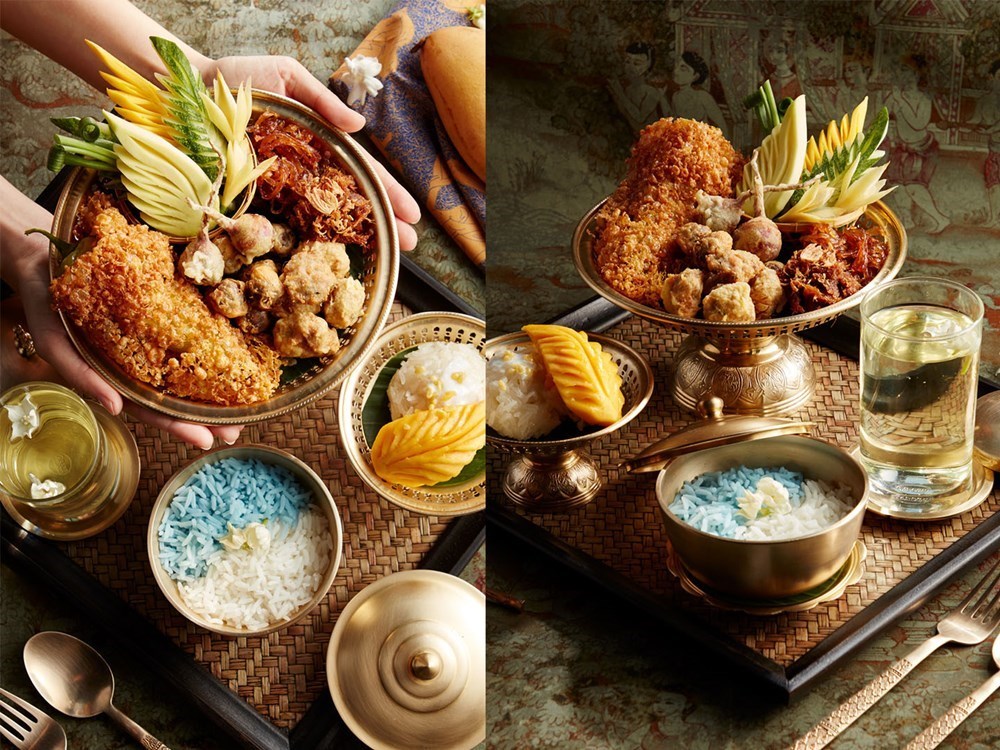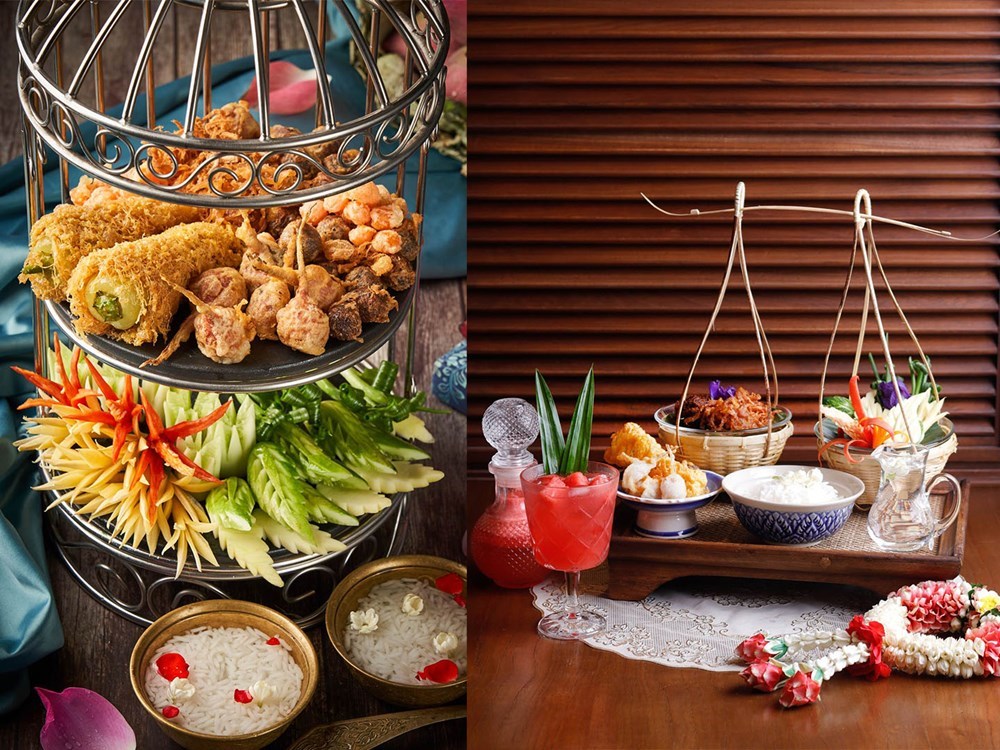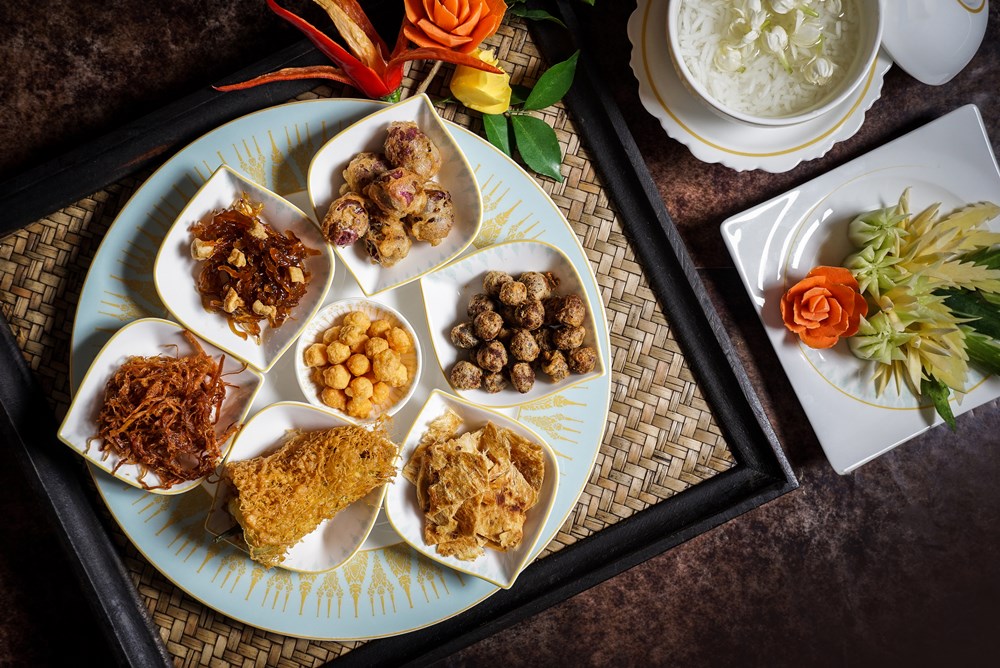 Immerse yourself in the fun experience with the celebrity family of Por Natthawut and Aey Pornthip, along with their kid Pao who will provide us with smiles and laughter. They will serve as the embodiment of warmth for this year's Songkran on April 13, 2019 at Hall of Fame, M Floor, Siam Paragon.